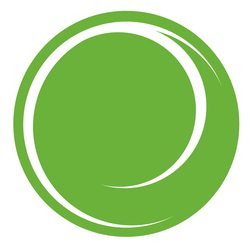 Our collection event is turnkey for our partners, turnkey for the event attendees, and can make a huge difference. A one-day collection event raises, on average, $1,300.
San Jose, Calif. (Vocus) October 7, 2008
With tight city and state budgets, non-profit organizations and schools are feeling the squeeze. There's less money to go around for extra programs or to maintain current service levels. However, partnering with ASL Recycling and tapping its collection event program can help raise much-needed cash and conserve the Earth's resources.
ASL Recycling started its collection events program in 2005 in northern California. Since then, it has sponsored 322 events, raised more than $420,000 for local non-profits and schools, diverted six million pounds of e-waste from local landfills, and is now serving the entire state with its program.
"E-waste Drop-off is a partnership program we created to make recycling unwanted electronics do more than just give back to our planet, but to also give back to the non-profit work that adds so much to our communities," said Carey Levine, vice president of sales and marketing at ASL Recycling. "Our collection event is turnkey for our partners, turnkey for the event attendees, and can make a huge difference. A one-day collection event raises, on average, $1,300."
Holding an e-waste collection event is easy: just visit http://www.ewastedropoff.com. For all events, ASL Recycling designs marketing materials for the local organization to distribute. It provides all of the personnel and labor on the day of the event, along with materials and transportation, and manages all the state-required reporting. The company then shares the profit from the event with the organization.
To find out more or to sponsor an event contact:
Rachel Cummings, event director, Northern California: rcummings @ aslrecycling.com
America Michael, event director, Southern California: amichael @ aslrecycling.com
Useful Links:
List of upcoming e-waste collection events: http://www.aslrecycling.com/collectionevents.php.
GREENspot locator: http://www.aslgreenspot.com
Downloadable list of all GREENspots (PDF format): http://tinyurl.com/5wyz9w
ASL GREENetwork website: http://www.aslgreenetwork.com
Video about e-waste: http://www.aslrecycling.com/greenetworkvideo.htm
Carey Levine's e-waste blog: http://greenster.typepad.com/zerowaste/
What to Recycle, and Why:
E-waste accepted at GREENspot drop-off locations includes TVs, cell phones, audio-video components, computer equipment, microwave ovens, electronic equipment from offices and labs, and more. These items are potentially toxic to the environment and by choosing to recycle them, Californians can help divert e-waste from landfills. All GREENspot drop-off locations feed their e-waste to ASL Recycling's state-approved plants, which use an environmentally friendly e-waste recycling process.
About ASL Recycling and the GREENetwork:
ASL Recycling is dedicated to providing consumers and businesses with the easiest, most accessible, and most trusted e-waste recycling program in the country. Every month, through its various recycling programs, ASL Recycling prevents hundreds of tons of e-waste from being dumped into local landfills. All material received at ASL Recycling's state-of-the-art plants are dismantled: hard drives are crushed, materials are sorted and then sent to smelters that transform e-waste into salable goods. To become part of the GREENetwork, visit http://www.aslgreenetwork.com.
###