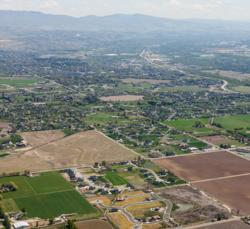 Eagle Idaho Real Estate Market is heating up
Eagle, Idaho (PRWEB) July 08, 2012
At the peak of the market, Eagle Idaho represented explosive growth including luxury communities and homes in Boise Idaho's premier zipcode. Eagle Real Estate was also the hardest hit after the crash.
Today the market has heated back up. Home values have steadily been increasing since September 2011 and new construction has started again with more custom homes over the last 6 months that in the last 3 years.
There are over 40 new communities in Eagle with building lots and new homes for sale and they are selling. Builders are scrambling to lock in building lots for their clients, which are now getting scarce and prices are rising.
About Eagle, ID
Open space, appealing but firm design standards, old style streetlights and tree lined streets all contribute to a city that confers an attractive allure to visitors, as well as those who are pleased to call Eagle "home."
To sustain its quality of life amenities, Eagle has focused many of its developmental efforts on expanding the availability of parks and related entities that enhance life for residents. Pocket parks are required in many of the newer subdivisions, with pathways connecting neighborhoods and linking the Boise River Greenbelt system to the community.
Research Eagle Idaho Home Builders