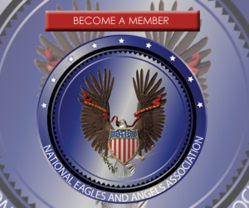 Dallas, TX (PRWEB) October 26, 2012
Season 3 of the hit Discovery Channel series 'Gold Rush' gets set to launch this Friday, October 26th, at 7:00 PM CST. This season, the series features The National Eagles and Angels Association, an investment organization that holds luncheon meetings for their members across the United States.
The founder of Noble Mining, Inc., Jason Otteson, who was featured as an investor in Season 2 of the show, will be featured on the show as well. Otteson, a National Eagles and Angels Member, attended the National Eagle and Angel Dallas Luncheon Meeting where the Discovery Channel's Gold Rush filmed.
To become a National Eagle and Angel Member, to get more information on the organization, or find out how you can attend the next meeting, call (888) 465-6322.
ABOUT JASON OTTESON
With over 22 years of entrepreneurial experience, Jason has a proven track record of growing small startups into profitable, multi-million dollar entities. Prior to Noble Bullion, Jason was a leader of a large precious metals investment firm. Previously, Jason was the CEO of Sportan United Industries, Inc., where he led the firm through an IPO, and a successful acquisition. To Jason, the precious metals industry is more than another business; he sees this as a stable harbor for himself, family, friends and clients in this current economic storm.
ABOUT THE NATIONAL EAGLES AND ANGELS ASSOCIATION
The National Eagles and Angels Association (NEAA) is a nationwide alliance of individual investors, traders, entrepreneurs, and business angels, each accepting the high risk while anticipating the potential high returns that can be commensurate with investment in entrepreneurial growth companies. NEAA members actively seek out these future American success stories, not only to reap rewards from their research and diligence to do so, but also for the opportunity to reward the risk-takers and entrepreneurs who have made the necessary commitment it requires to build true, enduring companies – which for more than two centuries
have served to fuel innovation and promote the just ideals and practices of capitalism, the backbone of the American economy. Interested in becoming a member of NEAA? Please call toll free 1-888-465-6322 or send an email to info@eagleandangel.com.