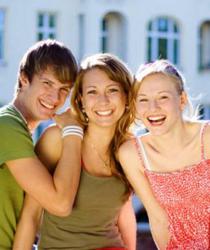 When choosing a treatment center for teens, it is important to look at all the options available, and to make sure the treatment center has the right credentials and options available for optimal teen recovery
Saint George, UT (PRWEB) June 19, 2012
Treatment Center for Teens: How to Choose the Right Teen Treatment Center: Eagle Ranch Academy
When choosing a treatment center for teens, it is important to look at all the options available, and to make sure the treatment center has the right credentials and options available for optimal teen recovery. Here are some questions to ask when considering the right teen treatment center include:
Is the treatment center for teens licensed?
A treatment center for teens should be a licensed facility, and if it is not, a parent should consider placing their child somewhere else. Eagle Ranch Academy is a licensed teen treatment facility, licensed under the state of Utah, department of human services.
What is the program for recovery based on?
Make sure to know what type of program the treatment center for teens is based on, if it is a 12 step program or a different method. Eagle Ranch Academy uses a choice based program using a core value behavior change approach.
What does the admission process look like?
Knowing what is all entailed in the admission program is also essential, so a parent can set up everything and see what exactly goes into getting a child accepted. Eagle Ranch academy's admissions are open enrollment, where they do a student evaluation that is simple but thorough, they make it easy for a parent to get through the enrollment process, providing parents with a "parent pack" of all the forms they need to complete, information on the program, and a checklist.
What is the size of the facility, and the ratio of teens to care providers?
Make sure that the ratio of teens to teachers and counselors is good, so that the teen can get optimal treatment and attention from the care providers. At Eagle Ranch Academy, there are 52 students, which provides a small and closely monitored program of students from ages 12-17.
With all these questions answered, there are always more questions to ask. This might get parents a little closer to finding the right treatment center for teens, as to answer some much answered questions about Eagle Ranch Academy.