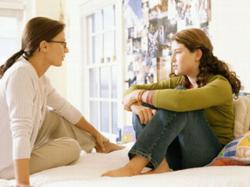 Know when it is time to turn to the professionals for help. Troubled young adults everywhere can benefit from different types of professional help
Saint George, UT (PRWEB) July 09, 2012
Residential treatment center for young adults shares a great effective parenting method guide with concerned parents on how to better communicate with a troubled teen. Certain aspects of teen and parent relationships are hard to define when not pointed out by an outside perspective.
Tip #1: Parents have more power over their own troubled teen situations than they know. Keeping a strong communication with a teen, and learning how to connect with a teen is great for developing and young adult and parent relationship. Learn to show compassion for a teen, how to help them cope with anger, and how to respond to them in a crisis.
Tip #2: This strategy is known by the residential treatment center for young adults as "reframing". For parents, this means to look at the young adult's situation from a different perspective, and try to view their behavior differently than what has previously been common. Shifting a perspective can often help a parent develop a higher understanding and insight for how to respond and act in a certain situation.
Tip #3: Know when it is time to turn to the professionals for help. Troubled young adults everywhere can benefit from different types of professional help, whether it be to give assistance for dealing with problems, or in helping their relationships with the parent. Many parents find this a difficult step to take, looking at professional help as a weakness in their child, but this is very far from true.
Professional help is essential for supporting young adults and family relationships through difficult times. A residential treatment center for young adults is just one of the ways a parent can seek professional help for their young adult.