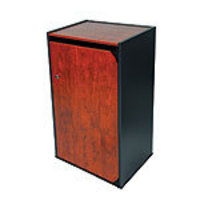 This program will be a great opportunity for companies to both implement a secure document destruction program, and help raise funds for a very worthy cause
Atlanta, GA (PRWEB) March 3, 2011
In an effort to assist with the fundraising endeavors of CADEF: The Childhood Autism Foundation, Eagle Secure Shredding and CADEF have partnered to allow companies to use their shredding programs to benefit the Childhood Autism Foundation.
The Childhood Autism Foundation is an organization whose primary function is to fund programs which benefit individuals and families affected by autism. Eagle Secure Shredding provides onsite secure document destruction services. Under an agreement between these two organizations, a portion of all proceeds collected by Eagle Secure Shredding in this program will be given to CADEF
In terms of the program, Clients who wish to benefit CADEF will sign an agreement with Eagle Secure Shredding, who will place, free of charge, specially cobranded consoles in clients offices. Contents of these consoles will be shredded on a schedule agreed to with the client. A portion of the proceeds from this shredding will then be passed on to the Childhood Autism Foundation.
Eagle Secure Shredding is the only Atlanta shredding company to exclusively offer formaldehyde free consoles, that are made of 100% recycled material, and are 100% recyclable. They are also CARB certified, and can assist with LEED points. Eagle Secure Shredding offers both one time and scheduled onsite document shredding services to the greater Atlanta area, and all of Georgia in their state of the art, low emission shred trucks.
"This program will be a great opportunity for companies to both implement a secure document destruction program, and help raise funds for a very worthy cause" said Ian Taylor, CEO of Eagle Secure Shredding "We are extremely excited and proud to be able to offer this program in conjunction with CADEF"
"We look forward to working with Eagle Secure Shredding and their clients" said Stephanie Christiansen, Executive Director of CADEF. "According to the Harvard School of Public Health, it can cost about $3.5 million to care for an individual affected by Autism over a lifetime. With the help of funds raised by this program, we look forward to continuing to improve the lives of individuals and families affected by this lifelong disorder in Georgia."
Companies wishing to implement a secure shredding program, and benefit the Childhood Autism Foundation should contact Debra Newsome at Eagle Secure Shredding at 770-619-5300.
For additional information about The Childhood Autism Foundation, contact Stephanie Christiansen at (404) 712-2384 or info@cadef.org
For additional information about Eagle Secure Shredding, contact Debra Newsome at 770-619-5300 or visit the http://www.eagleshred.com
About Eagle Secure Shredding:
Eagle Secure Shredding and Document Management Services, LLC is a locally owned and operated shredding company, based in Tucker, Georgia and serving Metro Atlanta, Georgia and the Southeast. With roots in the Information Technology business, the principals at Eagle Secure Shredding have provided information security solutions to some of the world's largest financial institutions for over 25 years.
Contact:
Ian Taylor
Eagle Secure Shredding
770-619-5300
http://www.eagleshred.com
About CADEF:
Over the past 25 years, CADEF has raised and distributed over $5 million in support of programs for individuals and their families with Autism. Each year our Foundation makes a grant to the Emory Autism Center to help the professionals offer services such as the Diagnostic Program, The Bridges Family Program, The Walden School, The Monarch School Inclusion Program and The Adult Program. In addition, CADEF supports The Model Classroom Skills for Life Program which serves young adults with autism in three Georgia counties.
Contact:
Stephanie Christiansen
CADEF: The Childhood Autism Foundation
404-712-2384
http://www.cadef.org
###