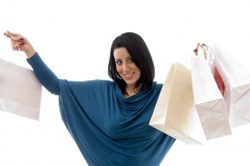 The early-bird specials that are announced and unannounced by major retailers in the U.S. are currently included in the list we've assembled for shoppers online
Houston, Texas (PRWEB) November 29, 2013
Consumers trying to avoid standing in line at brick and mortar retail shops to find a discount could benefit from the online companies that plan to start selling early this year. The http://gotothegeeks.com company has now launched its early Black Friday deals list of retailers that plan to begin at 5 a.m. this year.
Many companies that are selling electronics, tablets and other popular items that are discounted below the MSRP price are planning to offer sales until the supplies are depleted. Many companies are offering consumers that chance to buy until the stock runs out.
"The early-bird specials that are announced and unannounced by major retailers in the U.S. are currently included in the list we've assembled for shoppers online," said a tech specialist from the Go to the Geeks company.
Starting early for holiday shopping is one strategy used by savvy buyers to help secure products that could go out of stock quickly. Walmart is one retailer featured in the list now posted online that plans to limit the sales of certain items by issuing wrist bands for offline shoppers.
"Online-only shoppers are expected to take part in some of the best price drops due to the earlier start date this year compared with Christmas season sale pricing of 2012," the tech specialist added.
The Go to the Geeks company resource was launched in 2010 and continues to supply updated technology and electronics reviews for the public. The holiday deals guides and other posts that this company has added online are expected to educate last-minute shoppers.
About GototheGeeks.com
The GototheGeeks.com company is comprised of tech specialists and other gurus who contribute to the reviews, price drop information and newsworthy data that this company publishes daily. The consumers who access the company resources are treated to helpful shopping information. The GototheGeeks.com company offers referrals to consumers as well as coupon codes for holiday shopping online. The company website now serves as a main form of contact for the company specialists who support all consumers using this updated resource for retailer information before and after the holidays.