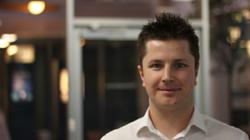 Unless you're flying Qantas or looking at any of the other airlines, now will be the time where you're going to get the biggest savings. The vast majority of airlines will probably be $1,000 less than when you get them at any other stage during the year
Melbourne, Au (PRWEB) October 08, 2012
In its weekly video blog, Pan Australian Travel gives perspective on recent news updates in the airline industry. Topics include early bird specials, Qantas-Emirate codeshare deal, and rollouts of A380 aircrafts in Australia.
Most airlines are heavily advertising their early bird deals. These early bird deals used to be the cheapest fares. However, over the last couple of years, some fares released closer to travel dates have matched the early bird prices. The early bird specials' impact has declined in recent years.
However, this year's early bird specials will have an impact for travelers to Europe in July, August, and early September. Due to high demand forcing up prices, travelers can find fares in economy class selling for about $3,000. Outside of those three months, travelers can find decently priced fares regardless of booking time.
"Having said that, I think you will see some slight savings particularly in economy class by booking fares now. More than likely you'd probably get the fares if you buy them now for about $200.00 cheaper than you will at any other stage during the year," advised Jake Hower, Pan Australian Travel's Managing Director.
Business class travellers to Europe in those three months will save even more with early bird specials. "Unless you're flying Qantas or looking at any of the other airlines, now will be the time where you're going to get the biggest savings. The vast majority of airlines will probably be $1,000 less than when you get them at any other stage during the year," said Mr. Hower.
Qantas has not released any specials because their partnership deal is still awaiting ACCC approval. Hower predicts that Qantas will release a great special as soon as they announce the partnership. This way, they can promote the new partnership and their new routes.
"If you're looking to fly with Qantas, potentially just hold off just a little bit longer, just to see what happens and then I think you'll see some amazing deals come out into the market place," advises Mr. Hower.
Malaysian Airlines, Emirates and Thai Airways will roll out flights on their A380 aircrafts by 2013.
Malaysian Airlines and Emirates will be flying their A380 out of Melbourne. Thai Airways will also have an A380 flying from Bangkok on to London and a few other destinations. This means that travelers get to enjoy a great aircraft while still getting to pay second-tier pricing.
Right now, Malaysia Airlines' business class fare is a stand out. For passengers flying from Melbourne to London, their fares are around $6,000, and travelers potentially get to fly on the A380 for the entire flight. Meanwhile, Emirates and Singapore Airlines offer a similar experience for about $1,000 more.
Last week, there was no clear news from Qantas and Emirates about how tier status credits will work within the codeshare deal. This week, there is an update on that subject. For travelers flying on Qantas, or who want to earn Qantas tier credits, as long as they are on a Qantas code share flight on an Emirates aircraft, they will earn tier credits. This is good news for Qantas frequent flyers. However, the news is even better for Emirates frequent flyers. Emirates will give their frequent flyers tier credits on any Qantas flight as long as it is part of an international journey.
"That's really good news. It slightly favors Emirate, but I have a bit of a sneaking suspicion that most aspects of this deal will favor Emirates. If you're looking at joining a frequent flyer program, take a look at Skywards program," advised Mr. Hower.
About Pan Australian Travel
Pan Australian Travel has been helping business and leisure travelers for over 50 years. In an industry full of flash-in-the-pan businesses, that makes it one of Australia's most established travel agencies.
They don't do budget travel or mass-market package deals. Instead, they focus on helping business travelers take the stress out of travel, and helping leisure travelers plan the luxury holiday or cruise of their dreams. Click here to find out more.
In other words, their first priority is great service. In fact, they guarantee it by offering a full refund of all agency fees if clients are not 100% satisfied with their service.