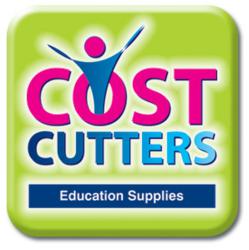 A new research study by the UK Department for Education - "Investigating the Role of Language in Children's Early Educational Outcomes,"
Burntwood, Staffordshire (PRWEB UK) 22 February 2013
Cost Cutters UK (http://www.costcuttersuk.com/) - Ensuring that children get a good start in school is at the top of the list of concerns most parents express. A new research study by the UK Department for Education - "Investigating the Role of Language in Children's Early Educational Outcomes," indicates that the most important factor is not where a family lives but how the family lives. Talking with very young children and doing simple daily activities works more in the child's favour than any other factor studied.
The research focused on the development of language skills and how they correlate with early school success. It found that the child's use of language at two years of age is an excellent predictor of how well the child performed when entering school. The language development depends on the use of such educational resources as library books and simple activities.
The most important factor in language development was how the parents interact with the child and what experiences they offer. Children who had books and other educational supplies available and who visited the library frequently were better prepared for school experiences. Those who lived in homes where the television was on for most of the day did less well.
These factors were much more important to the child's language development than factors of socio-economic status such as income level, parents' educational achievement, and racial characteristics.
This is good news for families. Parents who want their children to experience success can boost their chances by getting involved with the child during the early years. Look for educational suppliers online to find affordable resources.
To help a child succeed in school, first talk with her often. Discuss the experiences she has and the world that she sees. Talk about colour, shape, number, form, and anything that interests her. Buy simple, inexpensive school resources for her to use at home.
Take the child to the library. This is a free resource that is readily available to most people. Talk about what the child sees on the way to the library. Discuss the books he finds that interest him. Look for objects pictured in the books and point them out.
Talking with and reading to the child should be at the centre of parenting experiences. When the parent shows interest in what the child reads and what he thinks, this encourages him to further explore his world.
-ENDS-
###
Notes to editor:
About:
Cost Cutters UK - Education suppliers well established within the education industry with over 30 years experience, we understand the importance of excellent service and reliability for your educational supplies needs. We offer a wide range of school resources.
Contact:
For interviews, quotes, photos or comments contact:
Spencer Courage
Phone: 01543 495 070
Email: spencer(at)costcuttersuk(dot)com
Keywords: educational supplies, school supplies, cost cutters uk,