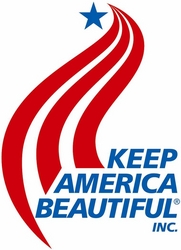 Stamford, CT (Vocus) April 10, 2009
From grassroots initiatives in communities across the country to global campaigns around the world, Earth Day is a day to commemorate the importance of our environment and identify the impact we have on our planet. In recognizing the significance of individual responsibility, Keep America Beautiful wants to remind everyone that every little bit counts. Do your part this spring to preserve and protect the environment with these simple tips, and help to keep the spirit of Earth Day alive all year long.
1. As they say, April showers bring May flowers. Capture rain water and use it to water your garden.
2. Spring cleaning! Spring is here at last, and it is always a good time to freshen up your house and sort through old things. Find out what can be recycled. Everything from newspapers and cardboard to aluminum and electronics are recyclable so make sure to recycle as much as you can. You can practice "reuse" by donating usable items to local charities or through Freecycle.org.
3. Go organic! With spring here, you can save money and go green by cultivating your own favorite vegetables and fruits. If you don't have the space or means for your own garden, buy local produce and support local farmers.
4. Beautify your home or business by planting trees and flowers. Spring is officially here and it is the opportune time to make your garden look bright and beautiful.
5. Keep rivers, lakes and oceans clean. Do what you can to reduce litter on your favorite beaches. With summer coming, you'll keep your favorite places to swim safe for you, your family and your friends.
6. Walk to work! The nice weather is here, and with the flowers blooming and the temperature getting warmer, walk… to save money, conserve energy and be more active!
7. Spend time outside. Take advantage of local parks and plan activities outside - from throwing around a ball to having a picnic - spending time outdoors is a wonderful way to enjoy the weather and reduce energy consumption.
8. Encourage others to be more environmentally friendly. Individuals at the grassroots level are the spirit of Earth Day and Keep America Beautiful. Help support the environment by encouraging others to follow in your lead. Remember to practice what you preach!
9. Teach the next generation - our children - about how important our environment really is. Make sure they know to keep the tradition of Earth Day alive, not only on April 22nd, but every day.
10. Join Keep America Beautiful's Great American Cleanup. There are cleanup events going on everywhere, so lend a hand and make this country cleaner and more beautiful. Get friends and family involved and don't forget to participate in future fall events and cleanups. Join your local Keep America Beautiful affiliate, or create your own Great American Cleanup event at http://www.kab.org/gac .
Note to the editor: Keep America Beautiful affiliates operate in nearly 600 communities nationwide. To find local details about the Great American Cleanup in your community, you can find a searchable map of affiliates at http://www.kab.org/gac .
About Keep America Beautiful, Inc.
Keep America Beautiful, Inc., established in 1953, is the nation's largest volunteer-based community action and education organization. This national nonprofit forms public-private partnerships and programs that engage individuals to take greater responsibility for improving their community environments. The Great American Cleanup is one of its many programs that encourage people to care for communities through volunteer participation. To join the Great American Cleanup and let green start with you, visit http://www.kab.org .
###