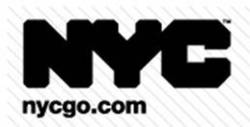 New York, NY (PRWEB) April 21, 2010
On April 22, 2010 international environmental leaders and performers will take the Earth Day Stage at The Cross Roads Of The World.
WHEN: Thursday April 22, 2010
WHERE: Official Earth Day New York Celebrations, April 22nd:
Times Square Official Celebrations: Thursday, April 22nd, Times Square, New York between 45 and 46th Streets.

Times Square Exhibition Booths: Thursday, April 22nd, Times Square, New York between 42nd and 43rd Streets

Official Earth Day Green Carpet Event: Greenhouse, 150 Varick Street.

Thursday, April 22nd 10pm – 4am
Hosted by Carmen Electra
Week-long Earth Day New York Celebrations, April 19th – 24th:
EarthFair Indoors at Grand Central Terminal's Vanderbilt Hall:

Monday, April 19th-Friday April, 23rd; 10am-7pm
Saturday, April 24th 10am-5pm
EarthFair Outdoors on Vanderbilt Avenue

Friday, April 23rd, 12pm-7pm and
Saturday, April 24th; 11am-5pm
WHAT:

The official Earth Day 40th Anniversary in New York City and week long Earth Day New York Celebrations.
Celebrations from 11am – 2pm
Exhibition Booths open from 8am -4pm
Mayor Michael Bloomberg will make his official Earth Day announcement at the event at 1:15pm
Featured speakers and performers include: Secretary General Ban Ki-Moon, Speaker Christine Quinn, Honorary Chair of Earth Day Network and one of the founders of the Earth Day 1960 Denis Hayes, President and Executive Director of Earth Day New York Pamela Lippe, Actor and founder of Bicycle for A Day Everyday Matthew Modine, UN Ambassador and musician Salaman Ahmad (and Junoon), world renowned reggae band The Wailers.
Business leaders, environmental leaders and performers who will also take the stage Include:
President of Times Square Alliance Tim Tompkins, Ajamu Brown of The Center of Development of Human Services, Kate Sinding of NRDC, Alex Matthiessen of Riverkeeper, Maya Lin who is releasing her multi-media work on extinction called "What is Missing?"; Gail Cunningham, Keep America Beautiful (KAB); Caressa Cameron, Miss America; Matt McKenna, KAB president/CEO; Barry Caldwell, KAB chairman; Lisa Young, Dept. of Interior; Dan Reicher – Google; Blue Man Group + PSA;Yoland Trevino, Global Council Chair of the United Religions Initiative; Nat Keohone of The Environmental Defense Fund
Vice President Gore and Wangari Maathai, will both share their Earth Day messages virtually on the screens in Times Square.
Musical performances include the cast from the Broadway show Hair and Mandy Gonzalez, Elphaba from Wicked. Entertainment will also be provided by J. "Green Starts Here", Grace Potter and the Nocturnals, and Blue Man Group; Aisha Tyler – actress/comedienne
Earth Day New York Earth Week celebrations include:
EarthFair Indoors: at Grand Central: Six-day event of exhibits and displays showcases the future of sustainability. Exhibits include Technologies of the future from Toshiba and Siemens, sustainable fashion presented by EcoLux, and sustainability efforts implemented throughout the City of New York and the region by PlaNYC, MTA, the Earth Institute at Columbia University and others. Anvil Knitwear's exhibit illustrates the importance of educating younger generations about the current environmental challenges we face and the solutions. The MTA's Safari 7 exhibit takes visitors on a virtual trip on the number 7 train with information about the ecological sites and resources along the way.
EarthFair Outdoors: A large exhibit area highlighting almost 100 green businesses, organic food and environmental groups will include interactive displays that not only educate, but provide an opportunity to take positive action. EarthFair also features live musical entertainment including numerous well-known performers and regional bands. There will be many activities for children, including a baby T-Rex presented by Walking With Dinosaurs – making a very vivid point that we are currently in the midst of a mass extinction not dissimilar to the one that wiped out the dinosaurs. This unique exhibit from Walking With Dinosaurs will be located on 43rd between Vanderbilt and Madison.
MEDIA RESOURCES:
For information on E Day 40 Celebrations visit: http://www.eday40.org. For an updated schedule of events and press releases, please visit: http://www.gsquaredg.com/news/eday40/.
To download Earth Day New York's E Day 40 PSA and video coverage of celebrations in Times Square, please visit: http://web.me.com/eyemag/EDAY-Download/EDAY_40_Download.html.
INTERVIEW OPPORTUNITIES:
To arrange for a media pass or interviews, please contact: media(at)gsquaredg(dot)com / p: 646-912-2681.
FOR MORE INFORMATION:
G-Squared Group Inc.: Joanna Black, Joanna(at)gsquaredg(dot)com, p: 646-912-2681
NYC&CO: Carli Smith, csmith(at)nycgo(dot)com, p: 212 484 1284
PlaNYC: Jason Post, jpost(at)cityhall(dot)nyc(dot)gov, p: 212 788 2958
# # #