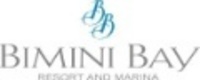 Environmental stewardship is an important aspect of Bimini Bay Resort and that is why we decided to participate in this initiative
BIMINI, The Bahamas (PRWEB) March 27, 2008
Organized by the World Wildlife Fund, Earth Hour is a global climate change initiative that calls on individuals and business to turn off their lights for one hour this Saturday.
"At Bimini Bay Resort, we're always looking for ways to conserve energy and ways to encourage our guests and residents to conserve at home," said Benjamin Davis, director of resort operations.
"As a company and as individuals, Earth Hour is an important reminder that we all have a role in reducing the effects of global climate change. Something as simple as turning off the lights for one hour on one day is a great reminder that we need to be energy conscious each and every day."
During its observance of Earth Hour, Bimini Bay Resort will remain fully operational though guests and onlookers may notice dimmer lighting in commercial areas. Casa Lyon and Aquagrille restaurants will offer dinner by candlelight. Non-essential lights at the marinas will be turned off and any outdoor lights not needed for safety purposes will be dimmed.
The resort's lobby area, including the check-in counter, will be illuminated by candlelight. In addition, the resort is providing Earth Hour information to guests and employees, encouraging them to join us in our observance of this global initiative.
Earth Hour is an idea that originated in Sydney, Australia, where more than two million people turned off their lights for one hour last year. By encouraging greater conservation, this simple act reduced the city's energy consumption by more than 10 percent. This year, as many as 30 million people are expected to take part in Earth Hour worldwide.
"Environmental stewardship is an important aspect of Bimini Bay Resort and that is why we decided to participate in this initiative," Davis said. "Bimini may be a small island, but we are just like every other city, island or country in the world when it comes to taking responsibility to help reduce the effects of global climate change."
For more information on Earth Hour, please visit http://www.earthhour.org.
Bimini Bay Resort and Marina
The island of Bimini offers jet-setters and boaters an unparalleled vacation experience at the island's first four-star luxury vacation resort, located just 48 miles off the shore of South Florida. The ideal setting for a destination wedding, honeymoon or corporate retreat, anyone seeking a unique getaway can appreciate exceptional suite accommodations designed to provide families with ultimate comfort and space. All suites feature kitchens with cool granite and contemporary designs with beachy-chic decor and breathtaking views of the Atlantic or marina bay. Guests can look forward to the summer opening of the Bahamas' first Spa Chakra managed by global spa operator Spa Chakra, Inc., which will be located in the resort's multimillion dollar retail marketplace Fisherman's Village, and the resort's complimentary children's activity center with year-round activities and camps. Other amenities include water sports, an infinity pool, gourmet cuisine, two marinas -- one accommodating mega yachts -- and beach and poolside massage services. Coming soon are the luxury Conrad Hotel, a Robert Trent Jones, Jr.-designed links golf course and additional restaurants and shops. For more information or for reservations, please visit http://www.biminibayresort.com or call 242-347-2900.