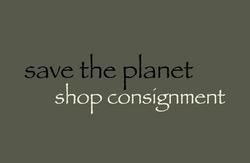 Earth Day is the perfect opportunity promote consignment shopping to those consumers who are looking for additional ways to be green and conserve the Earth's resources
Birmingham, AL (Vocus) April 19, 2010
Consignment Chic, an innovative marketing alliance of consignment and resale shop owners, is encouraging environmentally-conscious consumers to shop at consignment shops and resale stores on April 22, 2010 to celebrate the 40th anniversary of Earth Day. Resale stores and consignment shops across the country are planning various 'green' events to celebrate Earth Day. Shopping at consignment stores and resale shops keeps clothing out of landfills, supports small businesses and jobs and provides a way to actually get a return out of the clothes, furniture, accessories and sporting goods that consumers no longer wear or use. It is a win-win-win for the shopper, the shop owner and the environment.
Consignment Chic founder, Tracy True Dismukes, has been at the forefront of the trend toward green shopping. "Earth Day is the perfect opportunity promote consignment shopping to those consumers who are looking for additional ways to be green and conserve the Earth's resources", said Dismukes. Dismukes also said that she has seen a surge of environmentally-conscious consumers turn to consignment shopping as a great way to help save the planet while saving money and getting fabulous fashions, furniture and other goods at reasonable prices.
As part of Consignment Chic's Earth Day initiative, they are selling their private-label, consignment-themed t-shirts for consignment shop owners to wear and sell in their stores on Earth Day. The 'Save the Planet…Shop Consignment' t-shirt was such a huge success that the t-shirts completely sold out and were reordered to fill the demand.
"The consignment-themed t-shirts are a great way for the shop owners to make a profit while promoting consignment shopping in their communities. We have found that the t-shirts are great conversation starters and an effortless way to promote our businesses," explained Dismukes.
Dismukes is also the owner of three Collage Designer Consignment shops in Birmingham, Alabama. As part of Collage's Earth Day celebration, the store will be selling all five designs of the Consignment Chic t-shirts. They will also have refreshments, free recyclable tote bags, and special clothing trade-ins for dollar off coupons.
For more information on partnering with Consignment Chic, visit ConsignmentChic.com/details.html. Shop owners can contact Consignment Chic for wholesale pricing information on the consignment themed t-shirts at 205-LOV-CHIC (205-568-2442).
Consumers can find the 'Save the Planet, Shop Consignment' t-shirts at the following locations across the country:
Alabama: Collage Designer Consignment – Homewood & Vestavia,
California: My Girlfriend's Closet – Temecula
Florida: Will & Emma's Closet – Boca Raton, 2nd Ride Around – Jacksonville,
Georgia: Fun Finds – Canton
Illinois: Double Exposure Elite Resale – Barrington
Indiana: Revolving Closet - Syracuse
Iowa: Elegant Repeats – Cedar Rapids, Stuff Etc – Coralville
Louisiana: Abigail's Best – Baton Rouge
Massachusetts: Chic Consignment Closet – Andover, Fiddleheads – Canton
Nebraska: One More Time – Lincoln
New York: Wear It Again Kids & Family, Too! – Brewerton, Fashion Exchange – Plattsburgh, Lu's Back Door – Fairport, Marilyn's Consignment - Warwick
Ohio: Gerri's Closet – Uniontown, Loralei's Boutique – Centerville, Encore - Canton
Oregon: Consignment Northwest – Beaverton
Tennessee: Consign Pointe – Bartlett
Texas: Riverbridge Resale & Consignment – Conroe
Virginia: Frilly Frocks – Ashburn
ConsignmentChic.com is a consumer-focused national website with video clips, blogs, a store finder, message boards, online consignment shopping and information to educate and energize consumers about consignment shopping. Consignment Chic is a member of NARTS, the National Association of Resale and Thrift Stores and ECMTA, and the E-Commerce Merchants Trade Association.
# # #