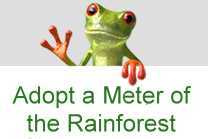 Saving the Rainforest is key to reducing global warming
Los Angeles, CA (PRWEB) April 24, 2011
Cuipo, the rainforest preservation social enterprise, today announced a new program for Earth Day where a contribution of $4 now buys five total meters of rainforest for preservation via a matching gift from Cuipo.
"Although our mission is to preserve Earth's natural resources every day, the annual commemoration of Earth Day is an opportunity for us to educate more people about the importance of the rainforest in the fight against global warming and climate change," said Thomas Murray, president of Cuipo. "Each contribution made by our new friends helps preserve Mother Earth, protect more of the tropical rainforest and the species living in the rainforest." Rainforest deforestation is everyone's problem. That's why Cuipo created "An advanced online destination for studying, sharing, and protecting one of the world's most precious and important natural resources."
Cuipo (kwee-po), whose namesake is the tallest tree in the Central American rainforest, is dedicating its efforts to purchase and preserve at least four meters of rainforest for every meter adopted starting on Earth Day and continuing thereafter. With proceeds from land adoption, Cuipo helps employ local workers to save the rainforest, design outreach programs for students and families, and deliver interactive education materials to help people world wide understand that climate change, global warming, and preservation of the world's natural resources are everyone's responsibility.
About Cuipo
Cuipo is a social enterprise with the mission to protect the world's endangered rainforest and provide global warming education and awareness programs that inspire individuals and organizations to cultivate lifelong habits for sustainable living. Cuipo develops education materials for families, students and teachers to learn how to reduce our carbon footprint and preserve the Earth's natural habitats. Cuipo purchases meters of rainforest from individual and corporate contributions and transfers the land to its non-profit foundation, Meter at a Time, for permanent preservation.
# # #