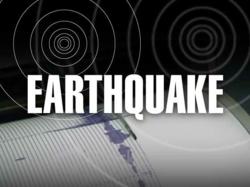 Don't let the experts lull you into a sense of complacency.
Tarzana, CA (PRWEB) August 09, 2012
Earthquakes are hard to predict, so when there is a long period of inactivity between quakes, Californians tend to forget about the ever-looming threat from below.
"It's all just part of the normal seismic activity of California," John Bellini, a geophysicist for the U.S. Geological Survey told NBC News. "Earthquakes of this size don't cause a lot of damage."
A spokesman from First Aid Global agreed, but added, "Don't let the experts lull you into a sense of complacency. We've been feeling the quakes since they first began on Tuesday and we're 60 miles away! They've been little more than mild thumps, but they come as a solemn reminder that we live in earthquake country and we've got to keep preparedness on our minds. Even more than that, we need to get prepared now so that our families will know what to do in case they're cut off. Having emergency preparedness kits close at hand is one thing we can all do to have peace of mind."
First Aid Global carries preparedness kits for earthquakes, hurricanes, floods and other disasters ranging from $10 to $300, covering one person for three days to large groups like schools, businesses or high rises for an extended time. They also have a website dedicated to establishing emergency electrical power during a blackout. PowerSurvival.com offers packages from under $100 to off-the-grid solar generators that list for over $2000. Contact their offices in Tarzana by calling 866-305-1753, or visit one of their websites.