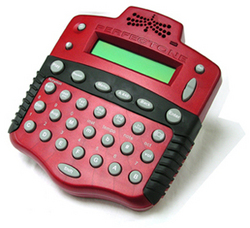 The feedback that we received from students and musicians over the years is overwhelming
Moncton, NB (PRWEB) March 8, 2009
Samgo Innovations Inc. announced today that it has entered into an agreement with Musician's Friend to distribute the PerfecTone (TM) Portable Ear Training Studio.
"PerfecTone (TM) has found a new home at Musician's Friend " said Dr. Samuel Gaudet, president of Samgo Innovations Inc. "It's an important step for us, the largest distributor in the industry sees the value of our unique device for its customers and that says a lot".
PerfecTone (TM) is the world's only portable ear training studio. It offers an unlimited number of ear training exercises through a state-of-the-art perfect pitch and relative pitch training method that is fully customizable for both beginning and advanced musicians.
With PerfecTone (TM), users are able to develop their ear's ability to recognize notes, intervals, scales (modes), degrees of a scale, chords (triads and sevenths in every inversion), melodies, rhythms and chord progressions; providing perfect pitch and relative pitch training. The device also incorporates a metronome, tone generator, score tracking and applies classical and popular jazz chord and inversion notations.
"The feedback that we received from students and musicians over the years is overwhelming" said Dr. Gaudet while adding that "It's a special feeling of satisfaction when you can see something you've worked on for over 10 years is having such a positive effect on music education."
The PerfecTone (TM) Ear Training Studio has been sold in over 25 countries worldwide since its launch in 2006 and has received positive reviews from music students, amateur and professional musicians, music teachers, college and university music professors alike.
Media Contact: Louis-Philippe Gauthier / Samgo Innovations Inc. / +1 (506) 871-4575 / Skype : louis.philippe.gauthier
###