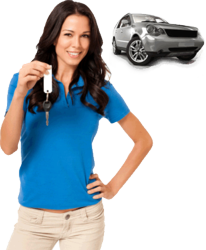 Greenville. SC (PRWEB) June 20, 2013
Valley Auto Loans is an online business that provides 98.9% of applicants with high quality auto loans. They are well known for accepting all applicants, no matter what their credit score or financial history may be. For those with bad credit, no credit or looking to refinance or more information on sign and drive or rent to own cars, Valley has it all. In the past Valley Auto Loans has not only been the easiest way to get a great auto loan, but they have also been the fastest. They are even faster now however as the company has just shortened and optimized their application page.
The new Valley Auto Loans application page is a simple and speedy step-by-step process with only twenty easy questions. Already clients of Valley Auto Loans are coming back to say just how much they love the new application page and how much easier the system as a whole has become. To apply today visit https://valleyautoloan.com/apply-now2/
Valley Auto Loans is a unique organization as they have proven many times in the past. Not only to they provide great loans to those with bad credit history, but also they have established time and time again that their main focus is on the rights and the needs of the client before any other interest. For a brand new company, this business is showing incredible character, and a solid business ethic.
About Valley Auto Loans
http://valleyautoloan.com/ is the leading auto and cars finance provider in USA fully dedicated to help its customers acquire national car and auto financing. They design and develop customized no credit auto and car financing, bad and good credit auto and car loans. Voted the best for "Quality Customer Service; Best National Auto Loans Service" by thousands of people, their finance experts focus in providing its customers information and various tools available for different auto loan offers, help them to choose the best that fits their budget as well as the related eligibility guidelines in detail.