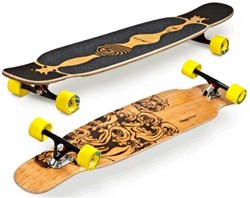 Greenville. SC (PRWEB) June 22, 2013
Longboarding is quickly becoming a much more popular outdoors sport. Longboards and other gear however can be very expensive for those who want quality equipment. GlobeLongboards.com is a unique business in that it offers the most popular and high quality longboards on the market, for extremely low prices. GlobeLongboards.com also has a beginner's blog and advice column with tons of useful tips are articles on longboarding and DIY's for beginners. One of the most popular subjects of GlobeLongboards.com are the detailed and completely unbiased longboard reviews available on the most popular longboards of today.
Recently GlobeLongboards.com announced a major website overhaul that added considerable attraction to the website and shop. In the past week GlobeLongboards.com made a second announcement that several key elements of GlobeLongboards.com would be edited or replaced to make the site faster, easier, and more appealing in general to it's visitors. Anyone with an interest in longboarding, or who simply wants to learn a fun new talent, should check out some of the amazing changes going on at http://globelongboards.com/.
About GlobeLongboards.com
We at GlobeLongboards.com want to provide everyone with detailed, unbiased reviews of popular longboards and longboarding gear. We are all longboarders ourselves and love to help out beginners and welcome them into the longboarding family. We have reviews, beginner tips, and videos to view on our site. We are also very excited to announce that we offer the most popular and highest reviewed longboards on the market for sale at discount prices on GlobeLongboards.com, along with tons of other longboarding gear and products.