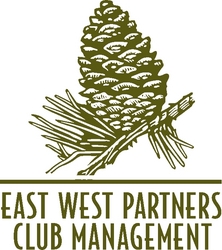 We will be bringing together the many strengths of the company. Our expansive resources from building attractive and livable communities, our vast construction and development knowledge as well as a solid understanding of hospitality operations will be the foundation of the new division
Chapel Hill, North Carolina (PRWEB) December 3, 2008
East West Partners Club Management (EWPCM), a division of East West Partners (EWP), a national real estate development and management company, announce a new division. East West Partners Club and Lodging Management will focus on lodging and hospitality management.
As one of the most respected real estate development companies in the nation, East West Partners Management Company and East West Partners Club Management have developed and managed master planned communities, golf courses and other recreational facilities throughout the United States. East West Partners is nationally recognized as the pioneer in the development of communities emphasizing lifestyle and year-round resort living facilities.
Roger Perry, Chairman of both East West Partners and the new East West Partners Club and Lodging Management says "Typically our new mixed use developments shape a solid core for work, live and play. The commercial core tends to be a very favorable location for a hotel anchor within the community. At one time we would have sold the hotel parcel to an outside source but with the expertise and strong background of the Club and Lodging Management team, we will be able to retain ownership and management of this key commercial asset, providing exceptional service to our clients".
East West Partners Club and Lodging Management division will initially focus on new lodging development in the Carolinas. This will include the purchase, construction and management of East West Partners owned hotels within new mixed use developments; construction and management of hotels within non-EWP communities; and management contracts of stand-alone hotels. The division will also offer homeowner rental program management as part of a private club or resort community.
Over the years, EWPCM has managed, owned and been affiliated with projects that have received numerous awards for environmental stewardship, design, construction, planning and marketing.
Charlie Nottingham, President of Club and Lodging Management says "We have built a national reputation in the hospitality field with managing high end private golf clubs, their lodging facilities, food and beverage operations, activities and lifestyle elements and even elements such as marinas and equestrian centers. The natural partnering with parent company EWP's developments and our hospitality abilities make the addition of hotels a natural progression for the company".
Mark Sherburne, a 20-year industry veteran, has been named the new division's Vice President of Lodging Operations and Development. Prior to his new assignment, Sherburne was the General Manager of The Siena Hotel and Il Palio Ristorante- Chapel Hill's AAA Four Diamond Hotel & Restaurant.
Sherburne says "We will be bringing together the many strengths of the company. Our expansive resources from building attractive and livable communities, our vast construction and development knowledge as well as a solid understanding of hospitality operations will be the foundation of the new division".
Currently, searches for sites and site selections are underway and the Division will be disclosing locations shortly. More information is at http://www.eastwestclub.com/lodging.
CONTACT:
Mark Sherburne, Vice President of Lodging Operations and Development
East West Partners Club and Lodging Management
919-969-1154
http://www.eastwestclubs.com/lodging
# # #