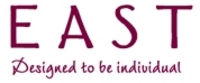 (PRWeb UK) July 2, 2010
The palette is a wild mix of pigment brights ranging from geranium pink to bright turquoise, poppy and agave… all grounded to white.
Traditional Mexican embroideries, are teamed with floral prints for a striking fun resort look.
The look is easy. Simple beach cover ups, easy to wear kaftans, mixing with gipsy skirts and dresses for a lively holiday style.
Just Arrived:
East have put together a bold graphic look which would not be out of place at summer weddings and parties. The fun spot print linen skirt is teamed with strong coloured co-ordinates, dress up with a smart fitted jacket and accessories with a bag and some of the unique jewellery to match this range. Or keep it casual with a simple jersey top, just a few of the new pieces now in stock.
About East
East, designed to be individual. The product was originally designed for women who love individual, natural fabrics, with an ethnic feel. We remain true to these values today. Our products were then and are now heavily influenced by the time honoured traditions of the Far East incorporating, 'hand' crafted embroideries, wonderful evocative prints and vibrant colours to create our distinctive outfits. The collections include soft knitwear for easy layering, beautiful silks and simple linens. Finally, as all our clothes are designed in-house, they are genuinely unique.
Jewellery and accessories are important additions to any outfit; and there is an eclectic collection sourced from all over the world, including Thailand, India and the Philippines. using predominantly natural materials such as wood and shell, and even seed pods.
East supports the DISHA Charity and hopes to continue to help DISHA touch the lives of more children with special needs who just want the opportunity to live a normal life.
NOTE: There is still time to get 20% off their cool Linen collection
###