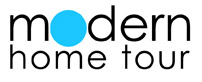 San Francisco, CA (PRWEB) September 20, 2012
Before the holiday season gets into full swing, residents in the San Francisco area have a fun weekend of local exploration to look forward to: Modern Home Tours is coming to the East Bay on Saturday, October, 20.
The East Bay Modern Home Tour is a self-guided driving tour that will feature six to ten architecturally progressive and contemporary homes in San Francisco's East Bay communities that exemplify modern living. Tour-goers have the chance to explore some of the greatest designs in modern home architecture in their area, seeing first-hand the visually astounding principles of modernist thinking—i.e. clean lines, simple volumes, connections between inside and out, creative storage, minimal decoration, cutting edge building science and sustainable techniques. A truly modern home is a marriage of craft, science, and talent.
Ingrid Spencer, former managing editor and current contributing editor for Architectural Record magazine in New York City, is curating and selecting the homes for the East Bay Modern Home Tour. She says Bay Area residential architects, particularly those in the East Bay, appreciate a form of modernism that never turns its back on its location.
"The natural canvas of the area is really breathtaking," says Spencer. "From the shores of the Bay to the sprawling bridges, from the rolling hills and diverse vegetation to the wonderful climate, it's all there in the East Bay. And from the middle of the 20th century to the present day, architects have made sure that their clients get to live in houses that celebrate the surroundings."
From the urban lofts of downtown Oakland to the glass-walled modernist houses in the Berkeley hills to the low-slung ranchos in Walnut Creek and Castro Valley, Spencer says San Francisco's East Bay residents appreciate clean, uncluttered lines infused with a sensitivity to the environment and a forward-thinking sensibility.
"It should come as no surprise," states Spencer, "that one of the country's most important architecture and urban design schools, UC Berkeley's College of Environmental Design, was founded by an East Bay resident, Joseph Esherick, a true mid-century master."
Homes participating in the East Bay Modern Home Tour will open their doors to tour-goers from 11:00 AM – 5:00 PM on Saturday, October 20th, in and around the East Bay area. Tickets are $25 in advance online; available for $30 on the day of the tour at select 'start' locations. Kids under 12 are free!
Partial proceeds of the tour will benefit a local non-profit, TBD.
For more details, a current list of homes, and all ticket information, please visit http://eastbay.modernhometours.com.
About Modern Home Tours, LLC: Based in Austin, Texas, Modern Home Tours, LLC was founded by partners Matt Swinney & James Leasure to introduce Modern architecture and living to people across the nation. Through fun and informative tours in dozens of cities across the USA and Canada, Modern Home Tours invites people into some of the most exciting examples of Modern architecture and design in the nation. With carefully selected architects, neighborhoods and architecture, our home tours are unlike anything you've ever seen. Not only will customers learn about the cutting edge of home design while on tour, they might even get an idea or two for their next home project!