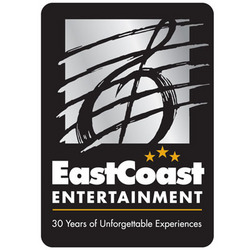 This expansion will allow us to reach even more clients whose goals are to entertain their guests with the best performers in the business.
Richmond, VA (PRWEB) December 6, 2007
EastCoast Entertainment (ECE), the country's largest entertainment agency, is proud to announce plans for expansion during its 30th anniversary celebration.
Representing more than 10,000 entertainers and artists across the country, EastCoast Entertainment successfully operates and books entertainment in all 50 states and internationally for private group and social events, as well as for corporate functions, national tours and public-ticketed events.
Headquartered in Richmond, VA, ECE also has offices in Virginia Beach, VA; Columbia and Charleston, SC; Charlotte and Raleigh, NC; and Atlanta, GA. ECE's additional planned offices in Illinois, Texas, Florida and Washington, D.C., will expand its business throughout the South and Midwest markets, providing more choices and opportunities for clients and artists alike, while maintaining the Company's signature personal service.
"EastCoast Entertainment has been providing unforgettable experiences for millions of people throughout the United States for 30 years," said John Sherwood, Chief Executive Officer, EastCoast Entertainment. "This expansion will allow us to reach even more clients whose goals are to entertain their guests with the best performers in the business."
ECE's increased physical presence throughout the U.S. also will further strengthen the Company as the industry leader, as it sets the standard for entertainment agencies nationwide. Additionally, ECE plans to expand its artist service activities to provide greater marketing and developmental support.
ECE maintains an impressive lineup of exclusive and non-exclusive performers. A recent sampling of acts performing for ECE clientele includes high-profile, national acts such as Dave Matthews Band, Tony Bennett, 50 Cent, Hootie and the Blowfish and The Allman Brothers Band. Non-musical headliners include Jeff Foxworthy, iO (formerly Improv Olympic) and Bill Cosby. ECE also provides a broad array of the most successful and sought-after party bands in the country, including Party on the Moon, The Voltage Brothers, Liquid Pleasure and Right On!
EastCoast Entertainment focuses on more than the music," said Sherwood. "Our artists are entertainers, performers, and speakers, and we strive to provide our clients with the most memorable event of their lives."
EastCoast Entertainment is the largest, full-service entertainment agency in the country, arranging entertainment and producing events from coast to coast and around the world. The Company operates seven offices and delivers the largest direct resource of exceptional talent and quality production services in the industry. ECE's mission is to make every celebration an unforgettable experience by combining client-centered business practices with world-class talent and comprehensive event production services.
EastCoast Entertainment represents 85 exclusive acts and over 10,000 non-exclusive acts. With 30 years of experience, ECE has delivered more than 1 million unforgettable experiences with shows spanning the country and the globe.
Contact:
Kristin Maynard
EastCoast Entertainment
(804) 355 - 2178 office
(804) 353-3407 fax
kmaynard@eastcoastentertainment.com
###