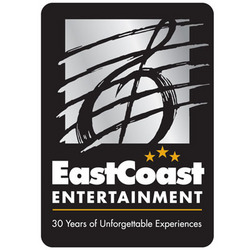 We share the country's excitement at this historic moment in time.
Richmond, VA (PRWEB) January 15, 2009
When the country needs unforgettable entertainment for a truly historic event, there is only one place to turn - EastCoast Entertainment. Having entertained multiple presidents, congressional leaders, heads of state and dignitaries around the world, EastCoast Entertainment has been the clear choice for many of the nation's most prominent celebrations.
"EastCoast Entertainment is honored to have so many acts, including several exclusive bands, performing at Obama's inaugural celebrations in the Washington, D.C. metro area and around the country," explains John Sherwood, CEO, EastCoast Entertainment. "We share the country's excitement at this historic moment in time."
Bands set to perform at the celebrations include: Big Ray & the Kool Kats, Elegance, The Janitors, Liquid Pleasure, The Midnight Movers, Night Vision, Party on the Moon, The Recliners, The Right On Band, The Rhondels, Rosetta Stone, and Sweetbriar.
With over 30 years of experience, EastCoast Entertainment is quickly becoming the top choice for the most discerning entertainment buyers who are looking for the truly unforgettable experience. From history-making public events to private weddings and corporate celebrations, EastCoast Entertainment uses our extensive knowledge and experience to ensure that every client is completely satisfied.
EastCoast Entertainment is the largest, full-service entertainment agency in the country, arranging entertainment and producing events from coast to coast and around the world. The company operates nine offices and delivers the largest direct resource of exceptional talent and quality production services in the industry. ECE's mission is to make every celebration an unforgettable experience by combining client-centered business practices with world-class talent and comprehensive event production services.
For more information on the inauguration parties, EastCoast Entertainment or our exclusive acts, please visit our website or sign-up for our mailing list.
###