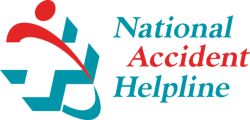 These statistics are a reminder that more needs to be done
(PRWEB UK) 4 April 2013
National Accident Helpline is warning motorists to take care over the Easter half-term as driving conditions are made more difficult by the increase in traffic on the roads. The Kettering based company has released stats which show that surprisingly, more people contact the company after being injured on the roads around this time of year than in December.
Statistics also show that the company has seen an increase of 60% in the number of people contacting the company after being injured on the roads over the last 6 years. This is in line with a recent report published by the Department for Transport revealing that the number of people killed or seriously injured rose to 24,860 in the year ending September 2012*.
Beth Powell, Consumer Director at National Accident Helpline, said: "These statistics are a reminder that more needs to be done to reduce the number of avoidable accidents on our roads. For some people this will be the first holiday of the year which could lead to more cars on the roads. With the possibility of adverse weather conditions in some parts of the country, the chances of an accident are more likely. We want to ensure that everyone stays safe over the Easter holidays by taking extra care on the roads."
Beth added: "All road users have a role to play in preventing road traffic accidents, but if you do find yourself involved in an accident that wasn't your fault, whether you are a driver, cyclist, passenger or pedestrian, we are here to help. Get in touch and speak to one of our legally trained advisors."
-Ends-
Notes to Editors:
About National Accident Helpline:
National Accident Helpline is the biggest and most experienced personal injury claims company in the UK and has been helping those injured in road accidents since 1993. The Road Accident Helpline website was set up in 2012 to help those injured on the roads find more information on their rights and whether they are entitled to claim compensation.