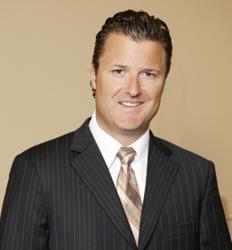 EMQ caused her life to spiral out of control by removing her from the program and refusing to provide her with the therapy desperately needed by a rape victim.
San Jose, CA (PRWEB) September 25, 2012
A lawsuit alleging the sexual molestation of a 12-year-old girl and subsequent retaliation for the reporting has been filed by childhood molestation attorney Robert Allard against Eastfield Ming Quong (EMQ) Children and Family Services, a Los Gatos facility that houses children who are dependents of the court, and its former employee Waking Bailey.
According to the complaint (Santa Clara County Superior Court, Case 112CV232322), the victim Jane Doe was admitted to the residential program in July 2008 at EMQ as a result of suffering from physical and emotional conditions. She was placed in a Los Gatos cottage with eight other children and at least two staff members, who by an EMQ policy were required to be present at all times, states the complaint.
The lawsuit alleges that Waking Bailey, entrusted with the care of vulnerable children, befriended and groomed Jane Doe over several months. Bailey allegedly gained the minor's trust by giving her special attention and taking her to a popular shopping mall. It was at the shopping mall in May 2009 that Bailey is alleged to have engaged 12-year-old Jane Doe in an explicit sexual conversation according to the complaint. The lawsuit claims that Jane Doe's natural mother, during a visit, found out about the conversation and reported Bailey to EMQ, which completely disregarded the complaint. Consequently, one week later, the complaint alleges that Bailey entered Jane Doe's room and molested her on at least two separate occasions. Bailey, against EMQ policy, was allegedly left alone with Jane Doe. Jane Doe, according to the complaint, reported Bailey to her school principal, who in turn notified Child Protective Services (CPS). EMQ representatives allegedly declined to attend a meeting with CPS and the school principal, opting instead to remove Jane Doe from the program just two weeks after Bailey is alleged to have sexually abused her. EMQ also denied Jane Doe counseling and therapy, along with a psychiatric evaluation and testing.
The lawsuit seeks to hold EMQ accountable for the molestation and retaliation against Jane Doe. "She was showing tremendous progress and was due to be released in a few months from EMQ residential treatment," said Robert Allard, attorney for Jane Doe. "EMQ caused her life to spiral out of control by removing her from the program and refusing to provide her with the therapy desperately needed by a rape victim. Since these assaults, my client tragically exhibits numerous behavioral and psychological signs of rape trauma including engaging in self-destructive behavior," stated Allard.
According to the complaint, citing a letter to Jane Doe's social worker, EMQ retaliated against Jane Doe by removing her from the program for making a sexual allegation against a staff member. While awaiting removal from the facility, Jane Doe was placed in a situation where she was subjected to constant harassment and verbal abuse by Waking Bailey's fiancé who continued to be employed at the EMQ cottage where the minor resided.
Even though Jane Doe's allegations were first made in May of 2009, it took EMQ nearly two years to place Bailey on leave; doing so only after he allegedly molested another victim. In 2011, a 9-year-old living in the same group home is alleged to have told police that Bailey on several occasions molested her and forced her to watch pornography on his cell phone.
Bailey is facing felony criminal charges for allegedly sexually molesting two at risk young girls as well as a developmentally disabled young woman.