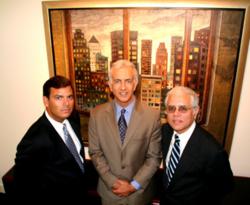 Coral Gables, FL (PRWEB) February 29, 2012
The Securities Law Firm of Tramont Guerra & Nunez, P.A. (TGN) provides notice to all Eastman Kodak shareholders concerning the class action lawsuit (Case No. 12-CV-01073) filed February 10, 2012 in the United States District Court of the Southern District of New York for the class period from January 26, 2010 to September 23, 2011. According to the class action lawsuit, "During the class period, defendants issued materially false and misleading statements regarding the Company's business and financial results. As a result of the defendant's false statements, Kodak's price traded at artificially inflated prices during the Class Period, reaching a high of $3.81 per share on January 27, 2011." The class action lawsuit points to the recent bankruptcy filing as an indication of shareholder losses, "On January 19, 2012, Kodak announced it filed for protection under Chapter 11 of the bankruptcy code." In light of these developments, TGN urges investors who acquired Eastman Kodak stock through employment, inheritance or as a personal investment, which resulted in a concentrated stock position held with full-service brokerage firms, to consider what recourse is available to recover their investment losses. The Financial Industry Regulatory Authority, (FINRA) is a self regulating organization with sales practice rules and regulations that govern the securities industry's conduct and safeguard the investing public. Furthermore, an individual securities arbitration claim may allow investors to claim larger losses in Eastman Kodak stock based on higher market values that prevailed prior to the class period.
According to TGN, many investors in Eastman Kodak who held company stock with full-service brokerage firms were not educated about the risks associated with maintaining a concentrated stock position. Full-service brokerage firms are obligated to give, and investors are entitled to rely upon, brokerage firms for competent, suitable investment advice for securities held in customer accounts. Brokerage firms are required to supervise the activities in brokerage accounts, losses may be attributed to the failure to adequately supervise the stockbroker and the brokerage account. Recommendations which result in unsuitable investment advice and/or failure to recommend appropriate risk management strategies for unprotected concentrated stock positions are both causes of action that may be available to investors against their full-service brokerage firm in an individual securities arbitration claim filed with FINRA.
The Securities Law Firm of Tramont Guerra & Nunez, PA, is a nationally recognized, Martindale Hubbell "AV" rated securities law firm. To request a confidential consultation from a TGN attorney to determine whether you have a viable individual securities arbitration claim for investment losses that exceed $250,000 from a full service brokerage account, contact us on our website. To speak directly with an attorney, call (800) 578-0137 and ask for David Chacin, Esquire.
Destination URL http://www.stockmarketlosslawyer.com/press-releases/eastman-kodak/
###