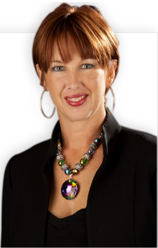 Most buyers and sellers these days turn to the internet first if they need answers, but it's not always dependable, so we built this site so that online users could have access to a resource that they could be sure would be up-to-date as well as credible
Lone Oak, TX (PRWEB) June 07, 2011
Prominent East Texas Realtor Genevieve Golden recently announced the launch of her new website, GenGolden.com. Featuring a comprehensive suite of tools and resources, the site is a must-visit for anyone planning on buying or selling properties in the region.
"The East Texas real estate market is vast and multifaceted," says Golden, "and if you're thinking about buying or selling property here, you will really need to do your research. Most buyers and sellers these days turn to the internet first if they need answers, but it's not always dependable, so we built this site so that online users could have access to a resource that they could be sure would be up-to-date as well as credible."
Golden has been one of the region's leading professionals for many years and is known for her in-depth knowledge of large acreage ranches and waterfront homes. Specializing in Lake Fork and Lake Tawakoni real estate, her area of expertise extends across all of Hunt, Rains, Hopkins,Van Zandt and Wood counties.
"This is a beautiful area and an outstanding place to live," she says. "It is a popular vacation destination as well, since the region is not only incredibly scenic, but also has plenty of options for outdoor recreation. Those who invest in Lake Tawakoni and Lake Fork real estate can enjoy immediate access to fishing and watersports."
Golden's new site features a wealth of real estate resources, including a detailed portfolio of properties for sale and a fully customizable property search feature. It also has extensive area information, as well as a menu of guides and articles for buyers and sellers.
To start a search for real estate in East Texas or to learn more about Genevieve Golden's wide range of services, visit her new site, GenGolden.com.
###