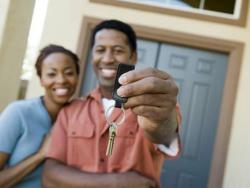 "National trends persistently show an increasingly competitive market. Low housing inventory and rising sales figures have caused homes to sell in fewer days at higher prices after multiple offers." ~ Minneapolis Area Association of Realtors
Twin Cities, Minnesota (PRWEB) May 08, 2013
Homeowners who want to sell their homes and move up now will find an eager pool of real estate buyers. Recent data released by the Case Shiller Home Price Index and the Minneapolis Area Association of Realtors (MAAR) explains why it is easy to sell a home and harder to buy another home.
"Twin Cities Realtors are hearing requests from the strong home buyer pool for more new home listings. There are fewer homes to chose from when buying a home than the metro has experienced in years. With the Twin Cities currently in the midst of a home sellers market, sellers are making decisions to sell their home and take advantage of it. Much attention is focused on the need for new housing inventory, as buyers have too few Twin Cities homes to choose from," says Jenna Thuening, owner of Home Destination.
A quick look at MAAR numbers for the the Twin Cities region ending April 27 demonstrates what home sellers face for inventory and why they should put a plan in place to buy another home before moving out of their current one:

New listings increased 2.9% to 1,519
Pending home sales increased 17.3% to 1,308
Housing inventory decreased 28.8% to 13,291
Accumulative totals taking in the late three months average are 13,092 in 2013 versus 18,144 in 2012, which shows that the number of homes for sale are down 27.8%.
"While new listings are in high demand and the number of overall housing inventory is still down, good preparation helps. Low levels of Twin Cities housing inventory worry some homeowners without their next home to move into. Selling their home at a great price may be easy; however, buying another house in the same time frame may be equally challenging. It is good to come well prepared into the selling process; homeowners need to plan ahead as they sell the home they are living in," says Thuening.
Twin Cities tight housing inventory is creating stiff competition for listings and instigating multiple home offers while additionally pushing home prices upward, according to the Case Shiller Home Price Index It is an intense and exciting time that adds greater value to having a highly skilled Realtor navigating the home's sale. The most recent Case-Shiller Home Price Index says Minneapolis is at a current level of 128.22, up from 126.55 last month and up from 114.47 one year ago. This is a change of 1.32% from last month and 12.01% from one year ago.
Home Destination offers four starting points for home sellers to use:
1) Setting The Home Price Right - Setting a realistic price before placing a listing is critical. The price is ultimately up to the home seller because it must be an acceptable figure as a final selling price. A comparative housing market analysis on similar homes in the area will help. Understand that setting the correct price has immediate impact on attracting the largest pool of potential home buyers.
2) Staging - A professionally staged home always sells faster than a poorly staged home, helping homeowners gain top dollar amounts in the home's purchase price. A smart seller stages with the intent of helping potential buyers to envision themselves living in the space.
3) Maximize Curb Appeal - It is not necessary to invest high dollar amounts in new exterior siding, landscaping or outdoor lighting to have strong curb appeal. As with the interior, start with a major clean-up. Send a message to home buyers that the current homeowner has paid attention to small details.
4) Pictures - Online digital listing and virtual tours are a prime source for real estate buyers to find new real estate listings. With the majority of home buyers beginning a home search on the web, savvy real estate sellers recognize that this has become the best opportunity to make a great first impression.
Jenna Thuening simplifies the process of selling and buying another home by helping homeowners assess options and sell their home quickly for the best price possible. As an experienced Twin Cities real estate professional, Home Destination makes sure real estate sellers are prepared to buy another home after selling. Contact Jenna Thuening at 612-396-7832 for a personal guidance through the relocating process.