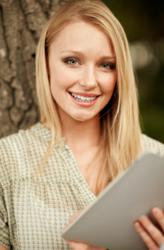 Video marketing has become mandatory for any business operating online...
Los Angeles, CA (PRWEB) January 15, 2013
Joshua Bartlett's Easy Video Suite has just been released to the public creating a frenzied buzz among internet marketers and webmasters, and prompting a review by WealthSpringMarketing.com's Tiffany Hendricks.
"Easy Video Suite is one of the most highly anticipated marketing tools to be released in years," reports Hendricks. "Bartlett's Easy Video Player and Easy Video Player 2 have been the industry standard for serious video marketing since 2009, so we have been very eager for the launch of EVS. Many of our website visitors are preforming video marketing tasks as a part of their daily workflow, so we wanted to bring them the facts on this new and seemingly very useful software."
While video has become an essential element of internet marketing, the technical aspects of recording, converting, publishing and tracking video content can be frustrating, time consuming and expensive says Hendricks:
"Video marketing has become mandatory for any business operating online," Hendricks says. "But it's also super complicated and time consuming. Between, optimizing videos for the web and mobile devices, uploading huge files to your server, and juggling a handful of different video editing and conversion softwares, one might think that they need to hire a full time employee just to handle these tasks. Joshua Bartlett's Easy Video Suite is definitely going to streamline video marketing and make a lot of people's jobs a lot easier."
Easy Video Suite allows users to record videos and with one click instantly convert them into different fully optimized versions that can then be played on any computer or mobile device. The Easy Video Suite player automatically detects what device the viewer is using and then serves the highest quality version available. Additionally video can be automatically uploaded to YouTube, published to the EVS dashboard, and made available on an instantly created online webpage.
"Serious video marketers will be wowed by the advanced features Bartlett has integrated into EVS," says Hendricks. "Not only does the video player include some really unique skins, animations, widgets and customizations, but the marketing features, viral sharing capabilities, live analytics to measure viewer engagement, and split testing functions just take video marketing to a whole new level."
Those wishing to purchase Easy Video Suite, or for more information, click here.
Tiffany Hendricks provides boutique marketing services to elite clients and reviews of the best internet marketing courses on her website WealthSpringMarketing.com. Those wishing to read Hendricks' Easy Video Suite review can find it at the following web address: http://wealthspringmarketing.com/josh-bartlett-easy-video-suite-review/