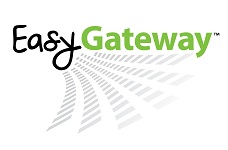 We never wanted to be in the payment gateway business, we kind of got drug into it.
Tustin, CA (PRWEB) August 09, 2012
Merchant Relief Council recently debuted Easy Gateway: a new gateway designed to help small retailers, large B2B merchants, and everyone in between to achieve the lowest priced processing category (Visa's Level III, and MasterCard's Data III) from processing networks (Visa, MasterCard).
Processing transactions at Level/Data III will cut the average processing cost by 40% over the traditional Level/Data II transactions. Until now, Level/Data III processing has been primarily offered only to large B2B merchants using a Virtual Terminal (a website in which the merchant has to key everything). Easy Gateway is unique in the fact that ALL merchants can now achieve Level/Data III on ANY processing environment, such as their iPhone, swiped counter sales, their websites, and the Virtual Terminal. This truly is a game changer for so many merchants that could never take advantage of the Level/Data III pricing.
William Wilkinson, former Executive of Bank of America and newest partner to join Merchant Relief Council (MRC), was key in bringing this much needed change to the market.
Mr. Wilkinson said, "We never wanted to be in the payment gateway business, we kind of got drug into it. The development of Easy Gateway was the only option we could see that would bring true relief to merchants being forced to use overly complicated systems. Processors have nothing to gain by making processing easier for merchants, and many processors actually benefit from merchants' errors by charging fees above and beyond those imposed by the processing networks. So our dilemma was whether or not to stand by and do nothing or jump in and live out our name by bringing RELIEF to this part of the industry that has been all but ignored."
Saving 40% on their processing fees comes at the perfect time as merchants are feeling the impact of a slow economy. From manufacturers, and distributors, to restaurants and big box retailers alike…regardless of the industry, sales are down. Businesses are being forced to turn over every rock to find that next potential savings, and when it can't grow through sales, cutting costs is the only sure thing.
Since the firm was founded in 2009, MRC has grown into the largest independent, professional Interchange Auditing & Management Firm in the United States. MRC is staffed with industry experts that bring well over 100 years of combined experience. Managing over half a billion dollars a year in merchant processing for their clients, MRC serves Fortune 500 companies to small sole proprietors. Merchant Relief Council has offices in Tustin, CA; O'Fallon, MO; and Colorado Springs, CO.