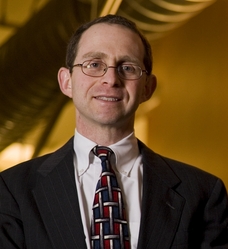 Easy2 is an amazing company with exciting technology, a premier list of clients, and a 94% referral rate.
Cleveland, OH (PRWEB) November 5, 2010
Easy2 Technologies (http://www.easy2.com) announced that its Board of Directors has named Ethan Cohen to serve as the company's interim Chief Executive Officer.
Cohen most recently was the President of SPi Healthcare, a provider of medical transcription services with operations in the US, the Philippines and India. Prior to joining SPi, Cohen worked in teleradiology services where he served as the Chief Executive Officer of Telerad Express and the COO of Franklin & Seidelmann. From 1997 until 2004, Ethan was the Chief Technology Officer of MedQuist, the world's largest medical transcription service, where he envisioned developed and implemented a Web-based platform to support 10,000 remote employees. Prior to this, Ethan was a Senior Engagement Manager at McKinsey & Company, an international management consulting firm, where he applied manufacturing disciplines to service sector companies.
Board Member Charlie MacMillan noted that the Board unanimously selected Cohen based on his track record at managing technology-driven organizations and his ability to strategically assess market opportunities.
"Ethan's background is a near perfect fit for Easy2. He has the managerial experience to oversee its daily operations, the technological expertise to understand and enhance its applications, and the ability to assess the market's needs and refine its long-term strategic direction."
Co-Founder and Board Member Paul Schutt added, "Although the unexpected passing of John Bukovnik, the company's Co-Founder and CEO, was extremely difficult for all of us, Easy2 has had an exceptional year and is continuing to grow rapidly. Before permanently filling the position of CEO, the Board first wanted to clarify and refine the company's long-term strategic direction. Ethan has the skill set to do this and is also open to staying with Easy2 for the long-term."
Cohen said, "Easy2 is an amazing company with exciting technology, a premier list of clients, and a 94% referral rate. The company is at the epicenter of online and interactive marketing, as it allows both retailers and manufacturers to demonstrate products online and through mobile phones in dynamic and interactive ways. Products featured using Easy2's technology have increased online sales conversion rates by as much as 200%, yet few people know about the company. I am honored and excited about joining the Easy2 team and look forward to seeing the company grow and prosper."
About Easy2 Technologies: Easy2 (http://www.easy2.com) provides custom online merchandising solutions and interactive mobile applications for leading consumer products manufacturers and online retailers, including Lowe's, Sears, Toys 'R Us, DeWALT, Britax, D-link and over 150 others.
###