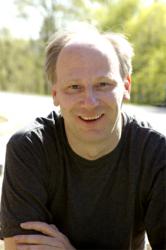 Convenience never tasted so good at skilletsandmore.com
Kingston, NY (PRWEB) February 09, 2012
In an effort to educate the public on the broad range of foods these small cooking devices can cook, skilletsandmore.com is offering a free 150 page downloadable recipe book. Read to the bottom of this press release for the promotion code.
Cooking at home is still the healthiest choice. However, the use of personal cookers such as a grill, skillet or deep fryer has become an intermediate choice for individuals on the go. Obviously its not as healthy as cooking at home but they can be used to prepare a quick meal that is healthier than going to a fast food restaurant.
The degree to how healthy is it to cook this way depends on one's cooking habits. Vegetable oil, for instance is a much healthier choice than frying foods in animal fat. It also depends on the type of meat being cooked. Fish for instance usually has less fat than beef. In addition, most of these modern day cooking devices do a better job at separating the food from the fatting grease than they had previously.
Small cooking devices such as grills, skillets and even small fryers have become popular at tailgate parties. They are small and portable can be used almost anywhere such as at a baseball or football game. In order for eating right to become a way of life, it must be easy. A personal cooker is also great way to cut down on expenses while traveling. Purchasing precooked foods at the super market is a great way to save on the family budget.
An important shopping tip is to read the product features listed on the major brands such as the George Forman type grills. Then use that information as a guide while looking at the lessor known brands. Very often the lessor known brands carrier extra features like dishwasher safe for easy cleaning. The less well know brands are often less expensive as well. They have to offer lower prices and extra features in order to compete with the more well established brands. The same is true for skillets and deep fryer products.
These cooking gadgets come in all sizes so its important to know one's purpose before making a purchase. Small and portable, for instance would be important if it is going to be taken to the ball games. A big bulky grill would be fine for feeding a large home party.
Reading the various product features listed on the major brands will help you create a list of must have features. Does it need to be portable? Dishwasher safe? Electric powered or gas? Electric powered for instance would be better indoor cooking. Interested in knowing more? Visit skilletsandmore.com to review our large selection of grills, skillets and deep fryers. The promo code for the recipe book is '150 recipes'.
###