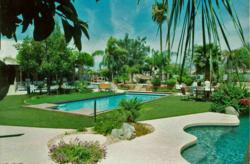 Their staff has built a reputation for delivering expertly installed outdoor spaces that are as functional as they are beautiful.
VISTA, California, (PRWEB) April 09, 2013
Midwest Exterior Concepts of Des Moines, Iowa has been named EasyTurf Authorized Dealer for the State of Iowa. EasyTurf, the lifelike artificial grass for residential and commercial green spaces, is the landscape product branch of FieldTurf, the world leader in synthetic sports field cover.
Specialists in residential and commercial landscape renovations as well as new construction landscapes for outdoor spaces, Midwest Exterior Concepts is renowned for incorporating functionality into landscape design. The addition of EasyTurf artificial grass to its line of state-of-the-art landscape solutions is a natural for Midwest Exterior Concepts. Customers looking for the ultimate artificial grass to meet a range of residential and commercial demands will enjoy the expertise and peace of mind that Midwest Exterior Concepts brings to the table.
The Des Moines-based experts in landscape design and installation fulfill each customer's individual landscape needs by establishing a plan for a beautiful, trouble-free lawn that addresses customer's concerns and meets all their demands. EasyTurf synthetic grass can solve many common yard concerns beautifully with a perpetually rich-looking lawn that efficiently addresses problems associated with dog urine, shade, and drought tolerance while lowering lawn watering and maintenance costs.
Most importantly, Midwest Exterior Concepts is focused on creating an atmosphere that fits with each individual customer's environment and vision, while choosing the best artificial lawn solution to fit each individual budget. Their staff has built a reputation for delivering expertly installed outdoor spaces that are as functional as they are beautiful.
As an EasyTurf Authorized Dealer, Midwest Exterior Concepts has the qualifications and expertise to sell and install EasyTurf's superior quality synthetic grass, and to access FieldTurf's innovative product development technology. By positioning itself as an EasyTurf Authorized Dealer, Midwest Exterior Concepts can provide the Iowa market with EasyTurf's high caliber artificial grass and artificial grass products.
"We're thrilled to have such a high caliber company as an authorized representative for EasyTurf," says Andy Cromer, EasyTurf Director of Dealer Development. "Midwest Exterior Concepts' far-reaching knowledge of outdoor space design and installation, and their reputation for excellence aligns perfectly with the reputation we nurture through the EasyTurf and FieldTurf lines of synthetic turf..
"We're looking forward to a long and successful partnership with Midwest Exterior Concepts as we build our customer following throughout Iowa and the adjacent states."
For more information, visit the EasyTurf website at www,EasyTurf.com, call 1-866-327-9877 or Email info@EasyTurf.com.
About EasyTurf:
In May 2010 EasyTurf, Inc., a long-time distributor of FieldTurf's line of landscaping products and a recognized leader in the artificial grass industry, became the national brand of FieldTurf's landscape, pets, playground, and golf artificial grass products. The partnership allowed FieldTurf to rapidly expand its existing dealer network and accelerate sales and distribution of FieldTurf's landscape products on a national level to homeowners, municipalities, schools, businesses and the military.
EasyTurf offers state-of-the-art synthetic lawns for beautiful, easy-care residential and commercial landscapes, providing specialty synthetic grasses engineered specifically for commercial and residential putting greens, and for pet-friendly landscapes.
EasyTurf's product advancements in the synthetic grass industry have led to massive growth for the Vista, California-based leader in lifelike artificial lawns that stay beautiful year round.
FieldTurf has long been the world leader in synthetic sports field cover; now EasyTurf is poised to equal that success in the residential and commercial artificial grass landscaping markets.
###