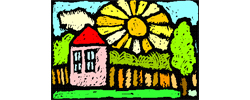 Some women who may have had an eating disorder earlier in their life may be returning to it as they age and deal with new life stressors
Concord, CA (Vocus/PRWEB) May 25, 2011
Casa Serena Eating Disorders Program in the East Bay is focusing on the issue of more women over 35 who are struggling with Anorexia, Bulimia and Binge Eating Disorders. Casa Serena recognizes that there is a growing problem with older women suffering from eating disorders. To provide guidance for this issue, Casa Serena has provides a program to help these patients in their intensive outpatient program.
In the past, Anorexia, Bulimia and Binge Eating Disorders were often the domain of girls and young women. In the hyper-sensitive world of high school and college, these disorders are prevalent. However, there has been a sharp rise in these afflictions in women over 25 years of
age.
"Some women who may have had an eating disorder earlier in their life may be returning to it as they age and deal with new life stressors," said Jackie Holmes of Casa Serena. "Women who have the disorders later in life sometimes have them as a way to deal with the social pressure to be youthful and look a certain way. Our culture is distorted in terms of what is beautiful, and the youthful model
doesn't speak to the wisdom or beauty of the older body."
Women over 25 years old are more in danger when dealing with eating disorders because they often get very sick and might not be able to heal quickly. Eating disorders can affect all ages, ranging from 8 to
66 years old. Mass media and pop culture are the contributing factors for rise of eating disorders because most women are told to follow certain standards of body image to become more attractive. Women over 25 are the ones usually under stress because they are often competing with younger women in the dating and professional world. With the Eating Disorder Behaviors they tend to use control around food as a stress reliever or rely on dangerous vomiting or over exercising for easier weight loss. Confidence and fully accepting one's body figure, as well as learning healthy alternatives to dieting are the helpful ways to recover from an eating disorder.
"Nobody has the right to tell anyone that being thin is healthy and will result in one's happiness," said Holmes. "Losing weight should follow certain healthy procedures and contain the right amount of
exercise to build a healthy figure."
For more information regarding female and male eating disorders, call Jackie Holmes, Program Director of Casa Serena, at (925) 682-8252. You may also inquire about their Summer Teen Program, or visit their
website at http://www.casaserena-eastbay.com.
About Casa Serena
Casa Serena is an East Bay Eating Disorder Treatment Center located in the heart of Contra Costa County in downtown Concord. The Casa Serena's intensive outpatient treatment program provides a safe and supportive environment for people 18 years of age and older suffering from Anorexia, Bulimia, and Binge Eating Disorders. The East Bay Eating Disorder Clinic is conveniently located a block and a half from BART, near the 680 N and 242 Interchange.
# # #