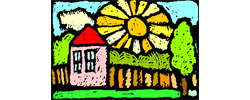 We understand that the families and loved ones of each client need a supportive setting for education and developing a better understanding of the healing process.
Concord, CA (Vocus/PRWEB) March 03, 2011
This summer, Casa Serena, an East Bay eating disorder clinic, will host an intensive outpatient summer program for teens, ages 14-17. The 8-week eating disorders treatment program runs Monday through Thursday, from 10 a.m. until 2 p.m., from June 20th through August 11th.
As part of the summer teen program at Casa Serena, teens receive a weekly dietary consultation as part of an individualized nutritional program for each client. With Casa Serena's nutritional program, teens not only have access to healthy, balanced meals, but they learn how to cook for themselves. On Mondays, teens plan a menu, go grocery shopping for ingredients, and prepare a meal together. Tuesdays through Thursdays, Casa Serena serves teens an organic, portion-controlled, nutritionally balanced lunch. They eat family style to model healthy eating behaviors.
At Casa Serena, youth gain access to issue-specific therapy and educational groups that address their individual path to recovery. Specialized groups are designed to address issues with body image and relationships and family, and also include family and group therapy sessions as part of the Casa Serena family program.
"We understand that the families and loved ones of each client need a supportive setting for education and developing a better understanding of the healing process," said Jackie Holmes, Program Director at Casa Serena. "We include a multi-family support and education group weekly in the program to address issues that arise in the healing process. We help the families be a part of the solution not a part of the problem."
Teens will also participate in groups that provide a creative outlet for their talents, such as expressive arts and drama therapy or yoga and mindfulness training. Individually, each teen will set and achieve daily objectives in his or her goals and contracts group. Collectively, teens at Casa Serena create a strong support system when they connect with their peers at a weekly community meeting.
One teen wrote about the program stating, "until I came to Casa Serena I didn't feel anyone would understand the feelings of worthlessness and fear I felt around food, my weight and my body image. They were very helpful in showing me that I can be stronger than my disorder and find new ways to be free and to be ME." Every journey begins with the first step; take that step with Casa Serena today.
To start a beloved teen on his or her path to recovery, call Jackie Holmes, Program Director of Casa Serena at (925) 521-8994 and inquire about their Summer Teen Program, or visit their website at http://www.eatingdisorderseastbayca.com.
About Casa Serena:
Casa Serena is an East Bay eating disorders treatment center located in the heart of Contra Costa County in downtown Concord. The Casa Serena Adult Intensive Outpatient Treatment program provides a safe and supportive environment for people 18 years of age and older who are suffering from anorexia, bulimia, and binge eating disorders to gain the necessary tools to better understand and heal from their disorders. Casa Serena Program, an East Bay eating disorder clinic is conveniently located a block and a half from BART, and near the 680 N and 242 Interchange.
# # #