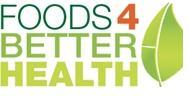 Eating Out: Read that Menu Carefully
Boston, MA (PRWEB) June 21, 2013
Foods4BetterHealth.com, a new food and nutrition web site that believes in using food to heal and prevent disease and illness and help people live long, happy lives, is reporting on a new study that found that people's eating habits changed when they had caloric information displayed right on their menus.
As Foods4BetterHealth notes (http://www.foods4betterhealth.com/eating-out-read-that-menu-carefully-2360), a recent study published in the International Journal of Behavioral Nutrition and Physical Activity tested how diners would react if they had caloric information displayed right on their menus. The researchers found that having caloric information on menus only changed the eating habits of those people who were the least health-conscious when they started the study.
As the article "Eating Out: Read that Menu Carefully" notes, researchers divided up diners into three groups: the first group received no caloric information on their menus; the second group had a menu that listed the number of calories in parentheses next to each item; and the third group had a menu with caloric information and a "traffic light" symbol to indicate if the meal had a high, medium, or low amount of calories.
According to Foods4BetterHealth, the researchers were surprised by their findings. The results indicated that displaying caloric information on the diners' menus did not change the total amount of calories they consumed; rather, the group that had a traffic light symbol and the caloric information ordered 120 calories less than the other groups. The results were more defined for people who were not health-conscious when the study began.
The article concludes that, although restaurants often post caloric information on their menus, there is no agency that regulates this information to ensure it is accurate. In fact, another study found that, out of five foods—three of which were from leading food chains—four had incorrect caloric and nutritional information on their menus.
Foods4BetterHealth.com, created by Doctors Health Press, is a food news and health web site, offering readers information about the latest food controversies, exclusive expert advice, and health tips to ward off illness, prevent disease, and live a long, healthy life. For more information, visit http://www.foods4betterhealth.com.