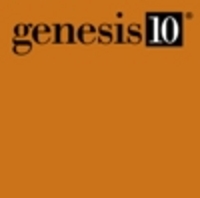 It is great news for local information technology professionals.
Eau Claire, WI (PRWEB) July 30, 2009 -
The City of Eau Claire Economic Development Director announced today that Genesis10, one of the nation's largest privately held business and technology firms, opened a new operation in Eau Claire that will add at least 40 jobs to the local economy.
Genesis 10 contacted the City's Economic Development Division early this year during their site selection process for a project services center. "We are proud that Genesis10 has chosen Eau Claire" said Mike Schatz, Economic Development Director. "It is great news for local information technology professionals."
Mike Hartquist, Vice President of Workforce Solutions for Genesis10 said, "We are very excited to provide a viable project delivery solution for our clients to balance off-shore and near-shore resource management strategies with an on-shore center here in the heartland."
Companies who have considered off-shore are now looking for cost-effective ways to keep jobs home in the United States. "It's not just corporate profitability driving these choices--more companies are realizing they need U.S. talent and, by the same token, the U.S. needs these jobs for the health of the American economy", said Hartquist adding, "Eau Claire was a logical choice for us as it has a strong business community, excellent higher education sources, reliable and highly-skilled IT professionals, and a good quality of living."
By combining the experience and knowledge of proven IT professionals in an "off-metro" location, Genesis10 hopes to create a team dynamic focused on delivering a sustainable and scalable solution to meet and exceed client expectations for service and value.
Genesis10 has already hired 16 project managers in Eau Claire and is looking to staff up to 40. To do so, they are planning a job fair August 12 at the Plaza from 11 a.m. to 8 p.m. While project management roles are a priority, Genesis10 looks to expand its roles to include business analysts, infrastructure capacity planners, systems administrators, software developers, quality assurance analysts, and helpdesk professionals in centers across the U.S.
ABOUT GENESIS10
Genesis10 is one of the fastest growing, privately-held business and technology firms in the U.S. - growing organically at an annualized rate of 38 percent since establishment by Harley Lippman in 1999. Genesis10 creates long-term sustainable partnerships with clients by providing resource solutions, including management consulting, workforce solutions, and project staffing to meet business needs. For more information, please visit http://www.genesis10.com/workforce-solutions/off-metro-project-services.html.
ABOUT THE ECONOMIC DEVELOPMENT DIVISION
As a division of the City of Eau Claire, our mission is to grow local businesses, facilitate expansions, and recruit outside businesses to locate in Eau Claire in order to increase quality of living, add well-paying jobs, and grow tax base. For more information, please visit http://www.EauClaireDevelopment.com.
###