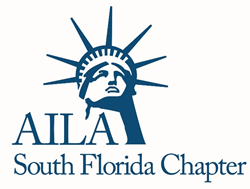 Miami, FL (PRWEB) March 25, 2014
The South Florida Chapter of the American Immigration Lawyers Association (AILA) today announced the national organization's release of a new report on the state and nationwide benefits of the EB-5 Immigrant Investor Program. Produced together with the Association to Invest In the USA (IIUSA), the document provides an informative background of this innovative immigration program and its significant economic contributions at the local and national levels.
Created to stimulate the U.S. economy through job creation and capital investment by foreign investors, EB-5 has created more than 100,000 American jobs in Florida and other states strongly affected by the recent recession and struggling with high unemployment rates. Roughly 33,000 of those employment opportunities came in 2012 alone.
EB-5 also contributed $2.2 billion to the U.S. GDP and accounted for more than $218 billion in state and local taxes in 2010-2011, as noted in the report. At the 2013 U.S. Conference of Mayors Annual Meeting, the group even issued a resolution calling for Congress to advance the program within comprehensive immigration reform and to authorize additional visas to enable EB-5 to create more jobs.
AILA South Florida members served as leading contributors to this new EB-5 report. Next month, many of the chapter's representatives will also attend AILA's National Day of Action in Washington, D.C. to educate Members of Congress on the importance of immigrant contributions and foreign funds in the state of Florida.
One of the largest and most highly regarded regional chapters of the professional attorneys association, AILA South Florida also serves the local community as a trusted resource for the latest immigration reform and immigration law updates.
You can view the new EB-5 report on the AILA National website. Learn more about AILA South Florida at http://www.ailasouthflorida.org, or connect with the organization on Facebook, Twitter, Google+ and LinkedIn.
About AILA South Florida
AILA South Florida is one of the largest and most respected chapters of the national American Immigration Lawyers Association. The organization's attorneys provide highly-qualified and personalized immigration law counsel to immigrant families throughout South Florida. Working with a qualified AILA attorney ensures that immigrants proceed with the best course of action based on their individual standing, immigration history, and potential reform changes. Learn more at http://www.ailasouthflorida.org.