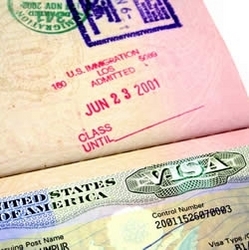 "EB-5 Visa investors need more information than just program type."
Boca Raton, FL (PRWEB) December 8, 2009 –-
Which EB5, http://www.whicheb5.com , an organization which researches regional center programs and provides education and information to potential immigrants, says regional centers have grown in the past year from 30 to 70 nationwide. The company says immigrant investors seeking the right regional center in which to invest their $500,000 will discover there are a few fundamental differences.
"There are essentially only a few types of regional centers," said Andrew Bartlett, joint managing partner of Which EB5. "In most cases, regional centers invest in real estate-based projects or infrastructure development. There are a few that offer fixed-term loan vehicles and some with business and agriculture investments."
While regional centers appear similar on the surface, Bartlett said potential investors should look below the surface.
"To increase the chances of a successful EB5 process that results in the return of their investment and a permanent green card, investors need more information than program type," he said. "They also need to find out about the success rates centers have in obtaining initial green cards, seeing restrictions removed and more."
The EB5 visa immigrant investor program provides applicants with green cards in exchange for a minimum $500,000 investment in a USCIS-approved regional center. Investments must meet specific requirements and provide for the creation of at least 10 jobs for conditions to be removed from the initial green card.
"Potential immigrants should explore the options in regional centers to increase the chances of a return of the investment and the eventual removal of green card conditions," Bartlett said. "There are independent, unbiased consultants available to help you do this."
About Which EB5
The principals of Which EB5 are advocates of immigrant investors and have chosen to be independent by not representing any one regional center. Which EB5 has worked with more than 900 potential immigrants and their families, of which, more than 150 have opted for an EB5 regional center program.
Contact:
Stephen Parnell
561.771.1330 ext.103
stephen(dot)parnell(at)whicheb5(dot)com
# # #