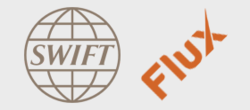 SWIFT and Flux announce eBAM webinar, "Implementing eBAM — Don't Get Left Out!"
Las Vegas, NV (PRWEB) June 25, 2013
Today, Flux announced a joint eBAM webinar with SWIFT: "Implementing eBAM — Don't get left out!"
eBAM (Electronic Bank Account Management) represents the automation of opening, maintaining, and closing bank accounts by banks for their corporate customers.
Webinar Agenda:

What is eBAM?
Who is involved?
Why should your bank implement eBAM?
What do you need to get started?
Q&A
Date/Time: Tuesday, 9 July 2013 at 1:30 pm eastern (10:30 am pacific, 5:30 pm UTC)
Register for the Implementing eBAM webinar at:
flux.ly/resources/swift-flux-ebam-webinar
ABOUT SWIFT
SWIFT is a member-owned cooperative that provides the communications platform, products and services to connect more than 10,000 banking organisations, securities institutions and corporate customers in 212 countries and territories. SWIFT enables its users to exchange automated, standardised financial information securely and reliably, thereby lowering costs, reducing operational risk and eliminating operational inefficiencies. SWIFT also brings the financial community together to work collaboratively to shape market practice, define standards and debate issues of mutual interest.
TO LEARN MORE ABOUT SWIFT
Visit the SWIFT website at swift.com
ABOUT FLUX
Built on the 13 year foundation provided by the Flux software platform, Flux provides eBAM (Electronic Bank Account Management) solutions for banks. eBAM replaces slow paper-based processes with electronic efficiencies, reducing human errors and providing greater transparency into bank and corporate operations.
Banks that offer an eBAM solution possess a critical market advantage in their efforts to expand and retain their corporate customer base.
The Flux software platform orchestrates file transfers and batch processing workflows for banking and finance. First released in 2000, Flux has grown into a financial platform that the largest US, UK, and Canadian banks and financial services organizations rely on daily for their mission critical financial systems.
Privately held, Flux's US offices are located in Nevada, Colorado, Tennessee, Montana, and Hawaii. Buenos Aires, Argentina completes the locations with all offices providing effective engineering, development, professional services, and technical support to Flux's global customer base.
TO LEARN MORE ABOUT FLUX
Visit the Flux website at flux.ly