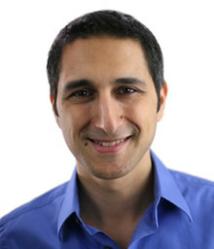 Austin, Texas (PRWEB) May 08, 2013
Eben Pagan has released a report and video lesson called '5 Steps to Increase Your Productivity as an Entrepreneur' that details how to drastically increase business productivity, growth, and profit. To download a copy of the report, please visit http://blackboxsocialmedia.com/eben-pagan-report
Eben Pagan is a business entrepreneur, author and speaker who teaches through a mix of video training, webinars, written guides, 1 to 1 coaching and seminars. In his latest report, Pagan will detail how to:

See the hidden obstacles that get in the way of business productivity and profit
Identify the specific actions that result in growth and profit
Create an environment that puts people into the "flow" state and almost forces them to do the things that result in making higher income
"Our goal is to show you how to inspire and motivate yourself emotionally, to focus all of your energy on doing those things that grow your business and the money you get from it," says Pagan. "Productivity is a bigger and bigger challenge - especially for entrepreneurs who work in a connected world."
For more information on Eben Pagan, please visit http://acceleratedbusinesstraining.com/entrepreneurship-eben-pagan/
"Eben Pagan is a world class entrepreneur and trainer and his products have always been a great assistance to me and my business," says Black Box Social Media Co Founder Curt Maly. "I own 3 successful online marketing businesses and I still learned a great deal from Pagan's program. I used this product and recommend that you use it as well."
For best results, Pagan recommends the user read the report and print out the two exercises that go along with it before watching the video. This is because the video walks through the steps in the exercises, and it will save time if the docs are already printed out.
To download a copy of the report, please visit http://blackboxsocialmedia.com/eben-pagan-report