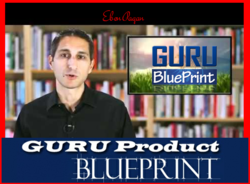 Inside this video, you'll learn the most valuable part of an information product and what people are actually paying for
Austin, Texas (PRWEB) July 09, 2012
Black Box Social Media LLC is releasing the second video from Eben Pagan's 4 part series for the Guru Product Blueprint, where he shares his 3-part formula for creating a best-selling information product. You can watch this video by visiting http://blackboxsocialmedia.com/eben-pagan-video2.
"Inside this video, you'll learn the most valuable part of an information product and what people are actually paying for," says Eben Pagan, one of the top Internet marketers who has made millions creating multiple information products over the last eight years. "You'll also get a PDF exercise, that you can do and submit for a chance to win a free iPad or MacBook pro."
Mr. Pagan encourages visitors to use the video and outline for their next information product, and by following his process, they'll be able to create something that people already want to buy!
"The Guru Product Blueprints includes all the tools, templates, tutorials, and videos that describe the step-by-step process to making money on the Internet," says Black Box Social Media Co Creator Nick Bridges. "There is an exact guide of how to set up an online business that sells information. Every online product he's ever created has made more than $1 million in revenue, so Eben Pagan knows exactly what he's talking about."
Nick Bridges has written a complete GURU Product Blueprints review on his website and it can be found at: http://blackboxsocialmedia.com/what-is-eben-pagans-guru-product-blueprint/
The 3rd video of the Guru Product Blueprint video series will be available on Thursday.