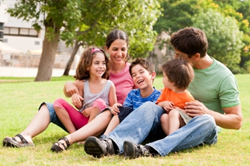 We've put together what we feel is a great introduction to some of the popular methods of income building in the housing industry that we offer to investors
Miami, FL (PRWEB) January 24, 2015
Increasing wealth through personal investments that are tied to the housing industry can be possible for some investors who have a good source of information to rely upon. The JWB company is now making its ebook for real estate available for free download that includes all 2015 streams of wealth building at http://www.jwbrealestatecapital.com/financing-rental-properties-with-an-ira.
A basic video and content guide is provided directly to adults who visit the JWB portal this year. A direct download of the revised guide can be accessed with the click of a button to ensure that the all investors have direct access to the new published information. The downloads that are offered can be shared on any mobile device.
"We've put together what we feel is a great introduction to some of the popular methods of income building in the housing industry that we offer to investors," said one JWB Real Estate Capital rep.
The 2015 passive income ideas that are supplied in the new posted content are centered around the turnkey industry. Because flipping homes to make a profit can be risky for an investor, the JWB company has designed its entry-level investor program that is showcased to be more friendly to beginners who want to avoid common errors.
"Now is a good time of the year for adults who are planning annual investments to make decisions on where to place funds in the housing industry," the rep added.
The JWB company website can now be explored when using any mobile device. Visitors to the company portal now get the option to view the mobile content at http://jwbrealestatecapital.com/m that is available on all major operating system platforms.
About JWBRealEstateCapital.com
The JWBRealEstateCapital.com company is now providing an investment resource to adults through the Internet in order to introduce brand new solutions for building personal wealth through the rental industry. The JWBRealEstateCapital.com company website is now filled with mobile and general content that can be accessed to help investors learn the art of investing in the housing industry.