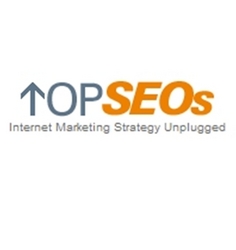 eBrandz really is a name that stands apart from the many other players today. Their diligence and consistency apart, it is also the collaboration and ideation between all the different teams that makes eBrandz a name to reckon with
Plymouth, IN (PRWEB) December 9, 2008
topseos applauds eBrandz for being named the number one SEO firm in the Indian market for the month of December 2008. Standing apart from the many firms and names that cannot live up the claims they make, eBrandz has consistently proven its grit in the world of search engine marketing.
"eBrandz really is a name that stands apart from the many other players today. Their diligence and consistency apart, it is also the collaboration and ideation between all the different teams that makes eBrandz a name to reckon with," says Jeev Trika, Partner at topseos.
Since its establishment in September 2003 by Milind Mody, the firm has expanded and enhanced in performance to become a leading name in the search engine optimization industry. The firm now has offices in 3 major cities of the world including New York, Mumbai and Singapore and has a team of 250 marketing experts who have successfully executed more than 4,000 search marketing projects.
With a number of achievements under their belt, including being considered one of the best SEO companies in the world by Digit Magazine in November 2005, being short listed by BtoB Magazine for the 2008 Marketers Resource Guide and being certified by search engines like Google, Yahoo! and Microsoft, eBrandz is truly a name that is here to stay.
"eBrandz has grown to become the industry leader with more than five years of experience to back its name and we have also earned the highest number of successful case studies and client testimonials," says Founder of eBrandz, Milind Mody.
For more information on eBrandz and the services that are offered visit http://www.topseos.com/ebrandz-inc.
Find out more about SEO rankings from topseos at http://www.topseos.com/rankings-of-best-organic-optimization-companies.
###