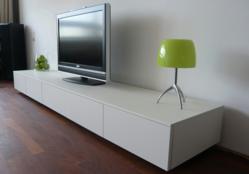 Kansas City, MO. (PRWEB) November 29, 2012
Following on the back of some positive feedback from their recent 'Echoes Of Scott Lovejoy Return For Brett Tucker In Mistresses' story, the popular movie site, moviefavorites.org has decided to extend its coverage to cover television news, reviews, and features.
"When we started up the site our goal was to focus on movies, solely movies, giving our readers the opportunity to discover old favorites, hidden gems and of course reviews of the best new releases. Once we started getting feedback from our readers asking why we don't cover more TV related stuff it wasn't really a touch decision to make" said Matt Proctor, founder of moviefavorites.org.
Currently, moviefavorites.org has sections covering cinema, movie love, news, and an old movie blog, and according to founder Matt Proctor the site will be expanding these sections to incorporate television features. The content on the site comes from a variety contributing editors who all share a passion for the silver and small screen.
Are you looking for the best place on the web to discover everything you've always wanted to know about your favorite movies and TV shows? From the golden age of silent movies on the silver screen to the latest news, reviews, gossip about your favorite Hollywood blockbusters - you'll find it all by visiting moviefavorites.org