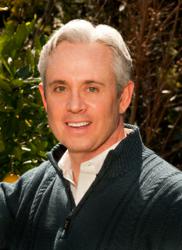 Not only is the story compelling and fun, the message of the book is inspiring, but presented in a format that kids can really relate to.
Los Angeles, CA (PRWEB) May 24, 2012
For kids, spending all their free time playing the latest hit video game has become an all too real concern. An excess amount of game play could take away from intellectual activities such as reading. Author Hart Getzen (aka Sean Austin) believes there are very few novels that can compete with the exciting kinetics, adventure and realism of video games, so he has written an action packed, game-like novel series. In addition to creating a compelling plot for kids, themes include codes of conduct, technological innovations connected with STEM education, and the concern of sharing too much personal information online.
The book series begins with brothers Reggie (age 14) and Jeremy (age 10) who are expert gamers of the Echo game series. After a run-in with their mother's explosive boyfriend, they decide to run away from home to live with their biological father. Soon after they set off down the west coast, they begin to notice strange disappearances of their fellow Echo gamers. With growing suspicion that they could be next, the brothers do everything possible to stay out of sight.
All too soon, Reggie and Jeremy realize that it is a new and indestructible version of Echo which has been capturing the Echo gamers. Echo-7 has developed the ability to reverse the rules of its own video game and hunt them down- this time in the real world. The brothers must overcome their greatest fears if they are to survive the relentless wrath of Echo-7.
Sean Austin's investigation into Echo-7 continues at echohunt.com for readers who desire to follow the ongoing investigation between novels.
Hart Getzen spent most of his adult life designing and producing simulation experiences for Hitachi, Imax, and other companies, as well as working with defense contractors to support these emerging technologies. His career path allowed him to travel around the world to Canada, Japan, Europe, and across the United States.
"A major part of simulation entertainment is designing compelling environments, characters and creatures, and then pulling the audience into a simulated reality by using 3D imaging, acoustics, and interactive G-forces. I've tried to do something conceptually similar with this novel series while incorporating the structure of video games into the narrative." –Hart Getzen
___________________________________
For Additional information, please visit echohunt.com
Facebook
Twitter
Echo's Revenge: The Ultimate Game
Sean Austin
AAA Reality Games Publishing
ISBN Paperback: 978-0-9837264-0-1
ISBN Ebook: 978-0-9837264-1-8
Pages 296
Price $11.99 Paperback, $3.99 Ebook
Available at Ingram, Amazon.com, Barnes & Noble, book stores and other fine vendors.