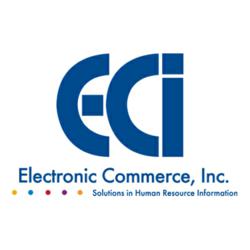 "ECI's retention rate is impressive, and their references were very positive, especially on how responsive the company is with any issues that come up," stated Bill Noel, Human Resources at Grand River Health.
Elkhart, IN (PRWEB) May 15, 2013
Electronic Commerce, Inc., a leader in integrated Human Capital Management (HCM) applications, announces that Grand River Health, headquartered in Rifle, CO, went live on May 1, 2013 with Empower Payroll, HR, Benefits, Self Service, Quick Query, Applicant Recruitment, Online Enrollment and Performance Management. After a rigorous selection process, Grand River Health felt ECI was the "clear winner" and best fit for their organization. They chose ECI for its web-based portal to eliminate the usage of their inefficient paper system. They also needed a quality HRIS to effectively manage their HR needs.
"ECI's retention rate is impressive, and their references were very positive, especially on how responsive the company is with any issues that come up," stated Bill Noel, Human Resources of Grand River Health.
ECI® Empower Payroll Processing Solution is the most fully featured and integrated HR payroll solution on the market with features including earnings and deduction codes, payment methods, payroll reporting and tax filing. ECI® Empower Human Resource Management Solution offers the level of integration to allow users to track as much or as little data as they need including employee information tracking, compliance/policy tracking and reporting as well as other various HR management tools. Empower's Benefit Management Solution saves time for HR and Benefits professionals by the flexibility, integration, accuracy, and customization involved. Empower's Employee and Manager Self-Service streamlines communications to reduce administrative workload, reduce costs in maintaining employee data, and automates support for workflow and approval processes. Empower's Quick Query allows for custom reporting with various filtering, grouping, and sorting options. Empower's Applicant Recruitment Solution provides the tools to help recruit and hire the most qualified candidates to fill open positions within an organization through a web-based automation that enable HR to effectively handle various recruitment responsibilities. Empower's Online Benefits Enrollment allows for flexibility, accuracy, and compliance for employees and administrators alike to update and access benefit information electronically.
Empower's Performance Management Solution not only automates and streamlines performance review processes, but it helps organizations maximize the potential of its employees while turning the employee review process into a tool for building a stronger workforce that can deliver greater business results.
"Our experience to date has been quite positive. The implementation team is very professional and seems to be addressing every issue in a systematic way," commented Noel.
About Grand River Health:
Grand River Health is a healthcare system designed around the needs of the local communities. Their mission is to improve the health and well-being of those in the communities. Grand River Health offers state of the art surgical services, outpatient services, and a caring and experienced inpatient med-surge acute care unit to care for patients during their stay. They are partnered with family practitioners, talented surgeons, and a modern radiology department and laboratory, all located on campus. Their medical clinics include: family health and internal medicine, women's health services, orthopedics services, neurosurgery, cosmetic services, specialists, general surgical services, and an after-hours clinic. For more information about Grand River Health, visit http://www.grhd.org or call 970-625-1510.
About ECI:
ECI is a leader of integrated Human Capital Management (HCM) applications – a world-class solutions provider dedicated to equipping complex enterprises and midsize organizations with the Human Resource Information System (HRIS) technology they need to leverage the HR function as a key business driver. ECI's Empower solutions area of focus include Payroll Processing and HRIS, Reporting and Business Intelligence, Self Service, Benefits Management and Enrollment, Recruitment, Performance Management, Learning Management, and Time and Labor Management. Founded in 1996, ECI services clients ranging from 100-10,000 employees in virtually every industry, both publicly and privately held. ECI has earned several awards, but we are most proud of our high retention rate. For more information about ECI, visit http://www.ecipay.com or call 800-320-9530.