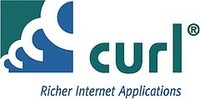 While consumers typically require faster and more user-friendly applications, the needs of the enterprise are much greater
CAMBRIDGE, Mass. (PRWEB) August 5, 2008
Earlier this year, Curl introduced its Eclipse development strategy, which included joining the Eclipse Foundation and unveiling the company's plans to base the next phase of its enterprise RIA development tools on the Eclipse framework. With the CDE, Curl has followed through on its strategy and showcased its continued commitment to bringing the best tools for building enterprise-class Rich Internet Applications, which require high performance, strong security and support for large data sets. The CDE and the Curl IDE, the company's original integrated development environment, will co-exist in this release and for some time in the future.
"While consumers typically require faster and more user-friendly applications, the needs of the enterprise are much greater," said Bert Halstead, vice president and chief architect, Curl. "This has put intense pressure on corporate developers to build more robust applications even more efficiently to meet this demand. We are addressing the needs of those developers and the enterprises they serve by basing the next phase of our tools on Eclipse."
The CDE includes a language sensitive editor and search, integration into the Eclipse debugger as well as the Eclipse workspace for Curl projects and preferences, and documentation. Additionally, it also allows Curl program deployment and includes tools such as a VLE extension editor, profiler, code coverage, class browser, inspector and Hypertext Transfer Protocol Overview (HTTP) monitor. The CDE is available for Windows, Linux and Eclipse 3.3 and 3.4 SDKs or any Eclipse-based IDE based on Eclipse 3.3 and 3.4.
For additional details on the full release of the CDE, visit http://www.curl.com/products_cde.php.
Multimedia: Curltech flickr page, Curltech photobucket page
Technorati Tags: Curl, RIA, Rich Internet Application, Enterprise 2.0, Open Source, Open Source Software, Eclipse, Software, Programming, Development
Suggested Links: Digg, Curl, Inc.'s Del.icio.us page, Post to Slashdot, Download Curl CDE
About Curl, Inc.
Curl provides a Rich Internet Application platform for building and deploying Web-based applications that demand complex, highly interactive interfaces previously only possible as client-server applications. Using Curl, developers can implement a new class of complex, business-critical, Web-based applications that cannot easily be developed with Ajax or other smart client technologies. Curl allows corporations with legacy client-server applications to move to Web-based delivery, increasing reach and reducing cost. Founded in 1998, Curl is headquartered in Cambridge, Massachusetts and is a wholly owned subsidiary of Sumisho Computer Systems. Curl has over 300 customers and 40 partners world-wide. For more information visit http://www.curl.com.