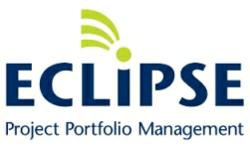 The user experience in Eclipse PPM will be unlike any other PPM tool on the market.
Toronto, ON (PRWEB) April 26, 2011
The latest release of Eclipse Project Portfolio Management (PPM) software will be launched on April 27, 2011. Eclipse PPM has been rebuilt with the latest web development tools to ensure that end users find it easy to use while decision makers receive real value from the dashboards.
Eclipse PPM helps organizations with improved project intake, prioritization and selection, improved project execution, visibility and accountability, and improved resource management.
Eclipse PPM is now a Rich Internet Application (RIA) that is incredibly easy to use. The RIA interface allows users to customize dashboards with the ease of drag-and-drop technology, and edit project financials, schedule information and time tracking as if they were working in a spreadsheet. The Eclipse PPM interface also now includes convenient tabs that allow users to switch between projects, dashboards, searches and reports with speed and simplicity.
"The user experience in Eclipse PPM will be unlike any other PPM tool on the market," says Craig MacInnis, VP Business Development of Eclipse PPM. "Our client feedback for this new version has been extremely positive. These clients believe that the intuitiveness of the tool will allow for broader and deeper usage of Eclipse in their organizations."
Anyone interested in seeing this new release can attend a live Eclipse PPM demonstration every week for the next two months. Eclipse PPM will be giving away $50 gift cards and planting a tree for every attendee that joins.
"Eclipse PPM is a solution that grows with your organization," says MacInnis. "We are planting a tree in name of every attendee to illustrate our 'keep it simple then grow' approach."
About Eclipse Project Portfolio Management
Eclipse PPM enables companies to improve their project portfolio management and project delivery capabilities. Eclipse PPM has been successfully implemented in hundreds of organizations across North America. Every week Eclipse PPM offers a variety of free educational webinars featuring tips and tricks, lessons learned and strategies from experienced professionals in project and portfolio management. Learn more at http://www.eclipseppm.com.
###