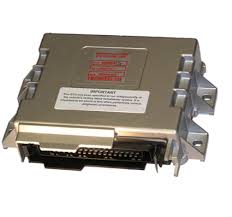 These modules are supplied by leading distributors in the secondary market.
Austin, Texas (PRWEB) June 19, 2013
Electronic controls are now part of many major functions in automotive operation. Modern import and domestic vehicles now rely upon controls for transmissions, engines and body units. The AutoProsUSA.com company is now solving ECM repair problems for vehicle owners online at http://autoprosusa.com/engine-control-module. Preowned engine control modules are now added to the company inventory for immediate sale for a reduced price.
These lower priced units are a cost effective alternative to reprogramming fees or new replacements sold by dealerships. These modules are supplied by leading distributors in the secondary market.
The delicate rotation of parts and accessories inside automobile engines is now controlled by computer modules that are installed for engines of all sizes. Automakers now depend on digital technologies to measure performance and decrease excess wear and tear. These electronics require programming from automakers upon installation in vehicles to ensure smooth operation.
Vehicle owners experiencing faulty ECM units or programming issues can take advantage of the lower priced units that are now available through the Auto Pros company. Apart from the reduced sale prices, a warranty is offered to prevent premature loss of programming.
"Our parts are supplied through companies that have been evaluated prior to listing parts for sale online," said a source from the AutoProsUSA.com company. Parts supply companies can vary in inventory quality and prices offered. Some companies choose to deal exclusively with high mileage parts and components. Each control module for engines, transmissions and body units is expected to conform to OEM specifications listed by automakers. "Genuine used replacements can now be purchased for import or domestic vehicles," the source added.
Aside from solving engine control module repair problems, the Auto Pros USA company has increased the size of its engines and transmissions inventory. Units for Honda, Chevrolet, Ford, Chrysler, Jeep, Dodge and Nissan are now represented for consumer sale. Because these units are supplied by third party auto distribution partners, the quality expected and freight incentives are now provided.
These units are helping to provide resources that auto owners cannot locate by relying upon retailers or regional supply companies. The growing amount of preowned inventory is updated on a weekly basis with new companies for supply to create more options buyers have to locate vintage and current automotive parts.
New supply companies are encouraged to make contact with the Auto Pros USA company to have parts listed for sale to the public. A company that is able to agree to the terms of service can make a formal request for additions using the following contact address:
Auto Pros USA
1270 Crabb River Rd.
‪Richmond, TX 77469
(888) 230-1731
(713) 560-7017
About AutoProsUSA.com
The AutoProsUSA.com company standards remain high due to partnerships with distributors able to offer warranty protection and freight incentives for each fulfilled parts order online. Negotiated sale pricing helps this company to ensure that parts buyers are introduced to lower than retail prices without performing research. The AutoProsUSA.com company network includes salvage companies, junkyards and other companies able to provide preowned parts for consumer sale. The informative company website includes parts information pages and and easy quote system for consumer use. Pricing and freight information is supplied with each quote from supply companies generated online.